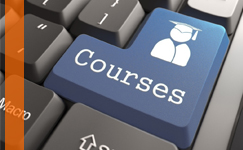 Courses After 12th PCB Career Options, Job Opportunities
Top courses are an important aspect among students in the current time. Students choose either PCB OR PCM in 12th. This article is based on the information of top courses after 12th PCB.
Different kinds of courses are there for those students who take PCB but they need to go ahead with career-oriented courses. Other criteria for choosing the top courses after 12th PCB are the skill and choice of students in which they expect a bright career. However, all these are possible with enough idea about the courses that students can opt for after the 12th PCB.
Most often, students wish for selecting a career in medical science after 12th PCB. This specific segment has broad streams about which students must know to take a concrete decision. Medical science no doubt is a major aspect and has taken a core space. Students feel proud to be a part of the medical stream with top courses.
 What are the top undergraduate courses after 12th PCB for an expected career?
PCB has other two segments zoology and botany according to which different courses have been designed. Students can find the multiple courses after the 12th PCB that will enable them to live royal lives. The medical field has expanded its wings to an extensive level. This is why students must collect information about relevant sources to conclude their career as per their capabilities and interests.
Bachelor or BTech Biotechnology
Integrated BTech-MTech Biotechnology
BS in Bioinformatics
Bachelor of Viticulture
Bachelor of Naturopathy and Yogic Science (BNYS course)
Bachelor of Ayurvedic Medicine and Surgery (BAMS)
B.Sc Courses with Multiple Specializations
BS/Bachelor of Arts Biochemistry/Biology/Biotechnology, Microbiology
MBBS
BDS
Bachelor of Veterinary Science
Bachelor of Occupational Therapy
Bachelor of Physiotherapy
Bachelor of Environmental Management
 Let's have a look at diploma courses after the 12th PCB:
Diploma courses refer to short-term courses. Students may take admission to secure the chances of their jobs. They would be provided the courses either in the form of certificate or diploma.
Diploma in Environmental Science
Diploma in Elementary Education
Diploma in Pharmacy
Diploma in Hotel Management
Diploma in Fashion Communication
Diploma in Agriculture
Diploma in Digital Marketing
Diploma in Physiotherapy
Diploma in Yoga
Diploma in Nursing
Top Courses after 12th PCB for Biology segments 2022
Taking look at the most prevalent courses after 12th PCB for Zoology students is necessary. They can explore multiple career-oriented courses as per thei8r choice and score marks in the entrance exam for medical.
 MBBS
It stands for the Bachelor of Medicine, Bachelor of Surgery and is a 5 year-long undergraduate program. Those who wish to serve the people as the doctor may prepare for taking admission to the MBBS program. Eligibility criteria for MBBS courses are students need to complete their 12th as with biology as a mandatory subject. Further, they will require qualifying for the NEET entrance exam.
 BDS:
It is the abbreviated form of Bachelor of Dental Surgery. It is 5 year-long undergraduate course. This specific course program has been designed to let take in-depth knowledge about the dental practices for oral hygiene. BDS students have to learn about treating the oral cavity and other dental infections.
B.sc refers to the Bachelor of Science. It has a broader range of courses as per the subject segments'. Students should try to know more about the courses to decide well about their career. The course duration is of 3-4 years with a focus on the one subject as honors. Students can explore insights here:
B.Sc Applied Biotechnology
B.Sc Microbiology
B.Sc Cardiology
B.Sc Chemistry
B.Sc Botany
B.Sc Radiology
B.Sc Zoology
B.Sc Nutrition
B.Sc Forensic Science
 Bachelor of Veterinary Science
: This is another segment that deals with the thorough study of animals. Students have imparted knowledge about animal behavior. Apart from this, they are made familiar with the constitution to assist in their nourishment, growth, and breeding in animals. Veterinary Science is a broader segment of animal anatomy and the way of covering various diseases.
 Bachelor of Viticulture:
This is the new course after the 12th PCB. Students may choose it to become well acquainted with an element of Chemistry, Biology, and Agriculture. The study usually includes the topics such as Fermentation Wine Quality Management, Technology, Microbiology, Plant Science, Agricultural Genetics, etc.
 Bachelor of occupational therapy:
Through this undergraduate program, students are provided knowledge to assist people who are facing mental impairments problems. Bachelor of occupational therapy turns students capable of treating patients with physical or mental disorders. Such a course after the 12th PCB has become important in many countries of the world. This is so because today the demand for occupational therapy professionals has increased extensively.
 Agriculture and Food Sciences
: It is providing huge career opportunities in multiple sectors. But students should create zeal inside themselves to conduct more and more exploration. This will help them to build a substantial understanding of the Agriculture and Food Sciences field. Students can specializations in the domains like Nutrition and Food Sciences, Agribusiness, Animal Science, Viticulture and Oenology, Horticulture Science. Such courses are usually available in the form of a diploma and Bachelor's degrees. Gradually Agriculture and Food Sciences have become prominent courses after 12th PBC.
 Students can find other courses after the 12th PCB as well:
Various other courses have been introduced apart from the medical sciences for those who have completed their 12th with PCB. To realize the thing and get to the substantial decision, Students simply need to enhance their knowledge about the courses and durations. Thereafter they would be easily capable of deciding the career opportunities that they can get after those. Thus, they must consider these courses given in the below section. Top Courses after 12th PCB is not different but these are the most preferred because of job opportunities.
Zoology
Environmental Science
Biochemistry
Physiology
Micro-biology
Botany
Bioinformatics
Zoology:
It is the most interesting course that reveals the lives of the animal kingdom. Students choosing zoology as their subject have to study the domains such as evolution, physiology, structure, life cycles, selection, and relationships of different organisms. They can look forward to career opportunities in different segments that include wildlife biologists, zoo curators, researchers, and wildlife rehabilitators, conservationist teachers/professors in schools and colleges, and Animal Breeder.
 Environmental Science:
It is said to be multidisciplinary courses that relate to the studies of global warming, ozone loss, waste disposal, and water emissions. Environmental Science is the most imperative course today and Environmental impact needs to be evaluated in every industry. The research is usually based on analyzing the chemical, physical, and biological components of the environment. Students who choose environmental science may start their career as Environmental Scientists t conduct in-depth research over multiple factors comprising the water-treatment facilities, mining, and fertilizer plants.
 Biochemistry:
This specific course is associated with the probing chemical processes and compounds available in living organisms. It includes both segments that are biology and chemistry. Students can explore amazing career opportunities in the Biochemistry field such as healthcare scientists, toxicologists, teachers or professors, clinical laboratory technologists, forensic scientists, and biomedical scientists.
 Physiology:
It is related to the study of living organisms. The basic section of the Physiology course includes a focus on bodily functions, behaviors, and mechanisms, especially humans. The physiology segment offers a great opportunity to make grow their career as renowned Physiologists. Another career option is as a biomedical scientist, sports physiologist, researcher, physiotherapist, and most preferred profession of teacher and professor.
 Micro-biology:
It deals with the study of microscopic organisms such as fungi, bacteria, viruses along other microorganisms. These are available in the ecosystem and keep on encountering humans, animals, and plants. Micro-biology comprises sub-segments like parasitological, virology, bacteriology mycology, etc. Students can explore career options such as research scientist, lab technician, clinical researcher, and quality control.
 Botany:
It stands for the study of plants, their structure, cycles, and growths, among other things. People working as botanists conduct evaluations to identify other species. Their main objective is to bring the relationships of plants with various organisms showing their habitat, plant genetic development. The best career options in the botany segment are environmental consultancies and researchers.
 Bioinformatics: It is the combination of biology, computer science, and information technology. It provides career opportunities to become professionals in building the application to evaluate the biological data. The usual career alternative, the student can find are environmental consultancies, taxonomists, horticulturists, nursery managers, etc.
Conclusion:-
Students can choose any of the courses from the above alternatives. Choosing the top courses after 12th PCB seems tougher because of having no idea about the career options. But students can explore more about the particular course and the eligibility criteria to manage their career expectations. Broadened knowledge will enable students to opt for the appropriate courses for themselves after the 12th PCB.
FAQs!
Which job is best for PCB students?
There are a bunch of jobs available for PCB students so if you are one of the PCB students so if you are the PCB stream student then you can follow the following jobs areas.
Medicine and Surgery (Medical doctor)
Dentistry
Biotechnology
Botany
Pharmacy
Ayurved
Physiology
Zoology
What can I do after 12th PCB except for medical?
Let's follow the best career options for PCB biology except medical after 12th
Clinical Research
Genetics
Bio Informatics
Bio-Technology
Food Science
Public Health Administration
Physiology
Biomedical Science
What can I become after taking PCB?
If you are willing to take PCB then you must follow some of the reputed course as mentioned here.
MBBS –
Bachelor of dental surgery
Bachelor of Homeopathic Medicine & Surgery
Bachelor of Ayurvedic Medicine & Surgery
Nursing
Occupational Therapy
Bachelor of Pharmacy