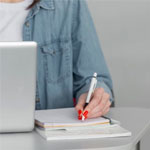 NEET MDS Syllabus 2023 [Download in PDF]
Check the entire NEET MDS Syllabus 2023 Here and Read the National Eligibility Cum Entrance Test for Masters of Dental Surgery (NEET MDS) Syllabus and Download BDS/MDS Exam Pattern Dental Council of India BDS Based Course for MDS Entrance Test Download PDF for upcoming NEET MDS 2023 Here so those who are going to appear the exam need to check the entire page for FMGE Exam Scheme.
Here NEET MDS Syllabus 2023 and its proper Exam Pattern have been featured in this section, so those who are going to apply and appear for NEET MDS Exam then must be aware of its NEET MDS exam pattern and syllabus from here.
So go through this NEET MDS Syllabus 2023 and Download MDS Pdf Topic Wise Exam Pattern from here.
Read- NEET MDS 2023 Registration Open; Check application process and eligibility criteria here
NEET MDS Syllabus 2023
Welcome to the syllabus for the NEET MDS section. This section will discuss the NEET MDS's background, the exam's structure, and the general layout and format. This section aims to give you an idea of the NEET MDS and how it will be structured.
This section will be used to discuss the background of the NEET MDS, the structure of the exam, and the general layout and format.
Overview of Medicine, Surgery, and Diagnostics (M-S-D) in the field of Healthcare in this syllabus, including History of Medicine, Clinical Medicine, Clinical Diagnostics, and Clinical Surgery.  Get an Overview of Diagnostic and Surgical Specialties, including Cardiology, Gastroenterology, Orthopedics, General Surgery, and others. Overview of Internal Medicine, including Cardiology, Gastroenterology, Rheumatology, Endocrinology, and others.
Cardiology overview includes Congestive Heart Failure, Valvular Heart Disease, Cardiac Arrhythmias, and others.
Download Syllabus in Details – Click Here
NEET-MDS 2023 Exam Pattern 
NEET-MDS 2023 shall be conducted in a single day & single session as a computer-based examination on 6th March 2023.
Allocation of time for NEET-MDS 2023 shall be as follows:
Activities

Time

Allow Candidates to enter the examination
centre and Commence Registration for the test
12:00 PM
Entry closes at Examination Center
01:30 PM
Grant access for Candidate Login
01:45 PM
Candidates log in to read instructions
01:50 PM
Exam Start Time
02:00 PM
Exam End Time
05:00 PM
Subject-wise distribution of Questions:
Subjects

No. of Questions

Part-A (TOTAL 100)
14
General Anatomy including
embryology and histology
14
General Human Physiology and
Biochemistry
14
Dental Anatomy, Embryology & Oral
Histology
14
General Pathology and Microbiology
14
General and Dental Pharmacology and
Therapeutics
14
General Medicine
15
General Surgery
15
Part-B (TOTAL 140)
Dental Materials
14
Oral Pathology and Oral Microbiology
14
Oral Medicine and Radiology
14
Pedodontics and Preventive Dentistry
14
Orthodontics & Dentofacial
Orthopedics
14
Periodontology
14
Prosthodontics and Crown & Bridge
14
Conservative Dentistry and
Endodontics
14
Oral and Maxillofacial Surgery
14
Public Health Dentistry
14
GRAND TOTAL (Part A + Part B)
240
Guidelines
The exam will be a Multiple Choice Question Test using Computer Network (CBT) as per the prescribed scheme.
The exam consists of 240 multiple choices, single-correct response questions in the English language only. The allotted time is 3 hours.
There will be a 25% negative marking for wrong answers. No marks will be deducted for unanswered questions.
Marking Scheme:
| | |
| --- | --- |
| Response | Marks |
| Correct Response | 4 Marks |
| Incorrect Response | 1 Mark shall be deducted |
| Unattempted Question | Zero |
Important Link for NEET MDS Syllabus 2023
Final Remark!
We hope the information provided on this blog about NEET MDS Syllabus 2023 Download MDS Pdf Topic Wise Exam Pattern surely be helpful for you. With this, candidates can get an exact idea of their upcoming exam and be able to crack the exam soon as possible.
If you have any questions or want to ask anything, comment in the below section so that the team of SpinOnEducation will help you provide the best possible solutions.
FAQs!
What is the syllabus of NEET MDS?
In short, answers follow this syllabus General Anatomy including embryology and histology. General and Dental Pharmacology and Therapeutics. General human physiology and Biochemistry. Dental Anatomy, Embryology, and Oral Histology. General Pathology and Microbiology.
How many subjects are there in NEET MDS?
As students set out on their preparation journey, the vast syllabus of the NEET MDS exam acts as a huge hurdle, discouraging students at first glance. With more than 14 subjects and 400 subjects, covering and memorizing the entire course content is really a daunting task.
How many marks are NEET MDS?
Out of 17 different subjects, 240 objective questions from the BDS curriculum will be asked in the NEET MDS 2023 Exam.
Is it easy to crack NEET MDS?
Yes, if you prepare in a reasonable manner and work on it, then the NEET-MDS can be the most accessible exam for you. Still, if your preparation is not as required, it can be the most rigid examination for you, so you should prepare according to your own strategies to crack the exam.