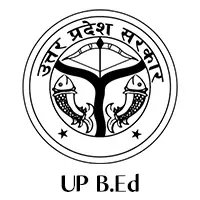 UP B.Ed Syllabus 2023 UP JEE B.Ed Written Exam Pattern
UP B.Ed Syllabus 2023 has been furnished on this blog!  Those who are going to appear for this exam then have to start their preparation with UP B.Ed Exam Syllabus 2023.  Bareilly MJPRU JEE started the Online Application form on 18 April 2023 and UP B.Ed Entrance Exam going to take place on 06th July 2023.
Follow the furnished information from this blog and check the UP B.Ed Entrance Exam Syllabus & All Other Details Related to UP B.Ed. Joint Entrance Examination & Exam Pattern 2023 from here. MJPRU Is going to Conduct Bed JEE Examination 2023. Hence, follow a new pattern and syllabus for your upcoming examination. There are provided UP B.Ed. JEE Paper 1 Paper 2 papers from here. Therefore, students need to Check Latest Syllabus Exam Pattern 2023 for their upcoming exam Preparation.
UP B.Ed JEE 2023 Overview!
| | |
| --- | --- |
| Organization Name | Lucknow University |
| Examination Name | Uttar Pradesh B.Ed Joint Entrance Examination (UP B.Ed JEE) |
| Category of page | UP B.Ed JEE Syllabus & Exam Pattern |
| Exam Mode | Offline |
| Selection Process of Exam | Written Test |
| Official Website | www.lkouniv.ac.in |
UP B.Ed Exam Pattern 2023
The UP B.Ed examination is conducted by the Board of Education, Uttar Pradesh. The examination is held in the month of July. The format of the UP B.Ed examination is Multiple Choice Questions (MCQ).
UP B.Ed Question Paper – I
| | | |
| --- | --- | --- |
| Subject | No. of Questions | Marks |
| General Knowledge | 50 | 100 |
| Language (English or Hindi) | 50 | 100 |
Keep In Mind<<< Language test will have questions on language. The question paper will have two language parts. Candidates will have to answer either English language questions or Hindi language questions.
UP B.Ed Questions Paper –II
| | | |
| --- | --- | --- |
| Subject | No. of Questions | Marks |
| General Aptitude Test | 50 | 100 |
| Specialization Subject (Art, Science, Commerce, Agriculture) | 50 | 100 |
Keep In Mind<<< Applied candidates need to attend to the questions of their specific subject only. The specialization subject will be selected by the candidate at the time of filling out the online UP B.Ed application.
UP B.Ed Exam Pattern 2023 Guidelines 
There will be objective-type questions in the entrance test.
There will be two question papers in the exam.
The maximum mark for each question paper will be 200.
The time duration of your upcoming exam will be 03 hours (180 minutes) for each question paper.
Each question will be awarded 02 marks for each correct answer.
There will be a total of 100 questions in each question paper.
A negative marking of 0.33 will be applied for each wrong answer
The topics of the question papers can be understood by the following table.
UP B.Ed. Syllabus 2023
B.Ed. The entrance Exam Syllabus has been designed to assess the candidates' knowledge and understanding in the subject areas of Education, Psychology, Sociology, and Philosophy. The B.Ed. The entrance Exam Syllabus is aimed at providing a comprehensive overview of the subject areas and will help candidates understand the breadth of content they will be tested on.
General Knowledge:-
The questions in this component will be aimed at testing the candidates' general awareness of the environment around them and its application in society. The questions will also be designed to test the knowledge of current events and such matters of everyday observation and experience in their scientific aspect as may be expected of any educated person. The exam will also include questions related to India and its neighbouring countries, especially those related to history, culture, geography, economic scene, general policy and scientific research.
Language Test (English or Hindi):- 
All the language questions have been covered in this section from English and Hindi to check how much expertise candidates have in particular languages. According to the Syllabus, candidates need to answer only one language question. Also, Aspirants have full independence to choose a particular language as per their ability or in which they wanted to.
General Aptitude Test:- 
The questions will be designed to assess the candidate's ability to use numbers appropriately and number sense. The scope of the test will be the computation of whole numbers, decimal fractions, and relationships between numbers; percentages, ratios, and proportions; square roots; averages; interest; profit and loss; discounts; partnership business; mixture and allegation; time and distance; time and work; and basic algebraic identities of school.
Circle and its chords, tangents, angles subtended by the chords of a circle, common tangents to two or more circles, Triangle, Quadrilaterals, Regular Polygons, Circle, Right Prism, Right Circular Cone, Right Circular Cylinder, Sphere, Hemispheres, Rectangular Parallelogram, Algebra & Elementary Structures, Graphs of Linear Equations, Triangle and its various kinds of centers, Congruence and similarity of triangles, Regular right pyramid with triangular or square base, Heights and Distances, Histogram, frequency polygon, bar diagram, and pie chart, Trigonometric ratios, degree and radian measures, standard identities, complementary angles, etc.
UP B.Ed Syllabus 2023 For Paper 1
SECTION

Syllabus TOPIC

General Knowledge
• History
• Sports, Politics
• Geography
• General Science
• State Culture & Arts
• Current Affairs
English Language
• Tenses
• Idioms and Phrases
• Vocabulary
• Synonyms/Antonyms
• Reading Comprehension
• One-Word Substitutions
• Error Correction
• Fill In the Blanks
Hindi Language
• व्याकरण
• उपसर्ग – प्रत्यय
• गद्यांश, संधि/समास
• अलंकार
• मुहावरे
• लोकोतियाँ
• पर्यायवाची
• विपरीतार्थक शब्द
• रस – छंद
• अलंकार
UP B.Ed JEE Syllabus 2023 For Paper 2
SECTION

TOPIC

General Ability
• Reasoning Ability
• Classification
• Coding-Decoding
• Puzzles
• Direction
• Ranking
• Series Completion
• Relations
• Sequencing
• Number
• Percentage
• Time & Distance
• Average
• Compound interest
• Profit & Loss
• Ratios & Proportions
Selected Subjects
•Arts/Commerce/Science/Agriculture (Syllabus of 11th, 12th, and graduation)
UP B.Ed Exam Date 2023
| | |
| --- | --- |
| UP B.Ed. Entrance Exam Date | 06 July 2023 |
| Application Started Date | 18 April 2023 |
| UP B.Ed. Application Starting Date | 18 April 2023 |
| UP B.Ed. Application Submission Last Date | 15 May 2023 |
Read –  IGNOU B.Ed, B.Sc Nursing 2023 Application Dates Extended Check More Information
The Ending!
Here, we have furnished UP B.Ed Syllabus 2023 and UP JEE B.Ed Entrance Written Exam Pattern to prepare for the upcoming examination has brought a good score in the upcoming score. If you are reading these lines, it means you have covered the entire blog so what you are waiting for? Let's embark on your preparation in a good manner for your upcoming examination.