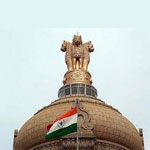 IPS Exam Syllabus 2023 Eligibility, Exam Pattern, Age Limit
Welcome to the official blog of the UPSC IPS Exam Syllabus 2023! The IPS Exam is the gateway to becoming a police officer in the Indian Police Service. Today, the IPS exam is one of the most competitive exams in the world, with over 1.5 million applicants every year.
The Indian Public Service Commission (UPSC) is responsible for conducting examinations for various government jobs in India. The most commonly known of these is the Indian Administrative Service (IAS) examination. The UPSC organizes and conducts these examinations in accordance with a set pattern that is reviewed and updated from time to time. The current UPSC IPS Exam Syllabus 2023 can be found in the article below.
Highlights!
The Civil Services Examination is collectively conducted for the posts like IAS, IPS, IFS, IRS, etc. which is divided into 3 stages, i.e. preliminary, mains, and then a personal interview. It is mandatory to qualify for all three stages for those who aim to become IPS officers. From the below table, you can get information about the key features of the IPS exam.
| | |
| --- | --- |
| Name of Exam | Indian Police Services (IPS) |
| Conducted by | Union of Public Service Commission  (UPSC) |
| Mode of Exam | Offline |
| Number of attempts Allowed | 6 |
| Online Application Date | Third Week of  February 2023 |
| Admit Card Date for Preliminary | Fourth week of May 2023 |
| Preliminary Exam Date | 5th June 2023 |
| Preliminary Result Date | July 2023 |
| Mains Exam Date | 16th September 2023, onwards |
| Mains Result Date | December 2023 |
| Interview Date | February/ March 2023 |
| Know Final Result | April 2023 |
Understand UPSC IPS Exam Syllabus 2023, Exam Patters, and Study Materials
Are you one of those UPSC IPS aspirants who are seeking a complete exam syllabus? Don't worry at all as you are at the right place! Here, you will come to know the exam pattern along with UPSC IPS Exam Syllabus 2023 without any difficulties. A team of executives works in close coordination with official sources so that they can provide updated information. In this blog post, you'll understand the updated exam pattern along with the official syllabus Indian Police Services examination. It can be a perfect guide for candidates who are looking to appear in such examinations. It covers vital subject information along with the latest Exam Pattern and a complete syllabus.
So, if you're one of those who're looking to be informed about everything regarding the examination, this guide helps a lot. Hence, you should thoroughly read out the blog post to fetch the necessary details without any kind of hassle.
The Role Of Union Public Service Commission:
Union Public Service Commission schedules the date and time to conduct the Indian Police Service examination. These examinations set the criteria to select talented and deserving candidates for several posts. According to the official statistics, millions of candidates apply for the IPS examination every year. Those aspirants who have successfully qualified for the examination can have a bright future ahead. To prepare for the examination, candidates must have complete information about the exam pattern and syllabus.
A Complete Overview of IPS Examination 2023
UPSC IPS Examination conducted by a UPSC stands for Union Public Service Commission. It decides the complete UPSC IPS Exam Syllabus with written as well as interview exam patterns. Such examinations act as a foundation for selecting qualified candidates for the IPS position. There are three levels that the candidates should clear one by one to secure an IPS position.
Preliminary exam
Main exam
Interview
UPSC IPS Exam Syllabus 2023
There are 5 papers that you should clear if you are looking to be an IPS offers. Following are the papers and their syllabus and patterns you must be aware of:
Paper 1: (Indian Police Service IPS Syllabus)
Set Marks For This Paper: 200 Marks.
Time Duration: 2 Hours (120 minutes)
Exam Pattern: Objective Type Paper (Multiple Choice Questions)
Subjects You Need To Prepare For The First Paper:
Indian History:
It includes the ancient level of history, medieval, and modern levels of history with the National Movement of India.
Geography:
Here, you've to prepare for all the geographical aspects of India if you are looking to crack UPSC IPS services. Apart from that, you need to fetch the subject information about world geography to make increase your knowledge base.
Recent Events And Current Affairs:
You must have proper information about the national and international level of current affairs and recent events.
Political Science:
It basically includes the Indian Constitution, the Rights of people, the political system, public policy, and the essence of India in today's context.
Environment:
How the Climate is changing its nature, biodiversity, and issues on Ecology.
Economic:
Here, you have to study social development including inclusion, poverty, demographics, and other social issues in Indian society. Also, you must also cover the topic of Indian Economic growth before you appear for the examination.
Paper 2:
Maximum mark: 200 marks.
Time: 2 hours (120 minutes).
Question type: Objective type paper.
History and Geography of India and World and Indian Heritage and Culture:
Modern Indian history along with Art Forms and Literature of Indian Culture.
Understanding of architecture from ancient times to modern times.
The freedom struggle along with all its various stages.
Essential contributors/contributions from different corners of the country.
World history includes the industrial revolution, the redraw of national boundaries, colonization, and decolonization.
Political philosophies such as socialism, capitalism, communism, and other effects and forms on Indian society.
Key features of Indian Society and understanding of Indian diversity
Women's organization and their problems and their one-stop solutions.
Poverty and developmental issues.
Effects of globalization and the world's physical geography.
Changes in critical geographical features.
Vital Geophysical phenomena such as Volcanic Activity, Tsunami, Earthquakes, Cyclones, and many more.
Primary, secondary, and tertiary sectors are responsible for various parts of the world.
Natural resources across the world along with the effects of any changes.
Paper-3 (Indian Police Service IPS Syllabus)
Set marks for this paper: 200 marks.
Time duration of this examination: 3 hours (180 minutes)
Question Type: Descriptive test and Qualifying test.
The sole reason behind conducting this test is to know the aptitude of the candidate. Here, it is suggested to interpret excursive prose and express their ideas in a proper and clear manner.
International Relations, Polity, Constitution, and Social Justice with Governance
Indian Constitution: Amendments, IPC, CRPC, features, evolution, and the fundamental structure of the Indian polity.
Responsibilities of the Union, devolution of powers, and federal structure issues and challenges.
Indian constitutional scheme and separation of powers mechanisms.
Parliament and State legislatures.
Representation of People's Act and its salient features.
Concepts and structure of Government Ministries and Departments.
Formal/informal associations with organization and functioning.
Constitutional posts and responsibilities
Several various Constitutional Bodies and various judicial bodies.
Government policies along with interventions and implementation.
Effect of policies and politics when it comes to other developing countries.
Bilateral, regional, and global groupings with international institutions and agencies.
Welfare schemes for vulnerable sections according to the Indian population.
The protection and betterment laws and policies with important aspects of governance
Transparency and accountability of civil services in Indian democracy and e-governance applications.
India and its neighborhood developments and relations with agreements of India's interests.
Paper-4
Disaster Management, Security Management, Technology, Biodiversity, Economic Development:
Indian Economy and Government budgeting along with the mobilization of resources and issues relating to planning and growth of the development and employment.
Inclusive and exclusive growth when it comes to food processing and supply chain management. In addition, you can also get to know about the upstream and downstream requirements.
Major crops-cropping patterns, irrigation systems storage, different types of irrigation, and marketing of agricultural produce.
Direct and indirect farm subsidies with minimum support prices and other resources.
Public Distribution System where you need to understand objectives, limitations, functioning, revamping, and others.
Land reforms in India, investment models, and infrastructure including Airports, Railways, Energy, Ports, Roads, and others.
Various security challenges and their management with the help of security forces and agencies.
Effects of liberalization on the industrial growth or on the economy of the Indian aspects.
Achievements of Indians in various backgrounds such as science, indigenization of technology, and developing new concerns.
Environmental impact assessment, environmental pollution, conservation, and environmental degradation.
Computers, Space, and Robotics awareness along with information about Bio-technology, Nano-technology, and intellectual property rights.
Role of non-state actors, an external state in handling the challenges with the help of internal security.
Paper 5: (Indian Police Service IPS Syllabus)
General Studies,
Maximum mark: 200 marks.
Time duration: 3 hours
Question Type: a descriptive type paper.
Aptitude With Ethics and Integrity:
Ethics:
Private and public relationships
Consequences of Ethics when it comes to in-human actions.
Dimensions of ethics.
The role of family society
The essence of educational institutions.
Human Values to understand the lives of great administrators, leaders, and reformers of India
Attitude and Emotional intelligence:
Moral and political attitudes
Social influence along with the foundational values for Civil Service.
Utilities of the Indian Governance
Application in administration and dedication to civil/ public service.
Impartiality and non-partisanship
Tolerance for the weaker-sections
Compassion towards those who belong to the weaker section.
Governance Probity:
Right to Information to make transparency in government.
Concept of public service and information sharing.
Codes of Conduct with the utilization of public funds and challenges of corruption.
Utmost quality of service delivery and ethical basis of probity.
Values and Ethics of Public/Civil service:
Status and problems in public administration
Dilemmas in government along with ethical worries and concerns.
Rules, laws, and regulations of private institutions in India.
Moral values in governance
Fetching sources of ethical guidance for public and civil services.
Ethical issues in internal relations or international affairs.
Corporate governance, funding, and social accountability.
UPSC IPS Exam Syllabus 2023
In this section, we describe the entire UPSC IPS Exam Syllabus for both mains and prelims courses so if you were searching detailed syllabus for both exams then this can be the one-stop section for you to grab the entire information so let's draw your attention to the below section and get to know syllabus details here.
IPS Syllabus for Prelims 2023:
Introduction to IPS Syllabus for Prelims 2023, this syllabus will help the students to prepare for their prelim exams. The topics are divided into sections and each section has a number of subtopics. The sub-topics are further divided into smaller topics. Each topic is further explained to make it easier for the students to understand the concepts. Here we have covered IPS Syllabus for Prelims 2023 so draw your attention and grab it to prepare for your upcoming exam.
Syllabus of Paper I (General Studies – I)
1. Current events of national and international importance
2. History of India and The Indian National Movement
3. Indian and World Geography-Physical, Social, Economic Geography of India and the World
4. Indian Polity and Governance – Constitution, Political System, Panchayati Raj, Public Policy, Rights Issues, etc.
5. General Science
6. Economic and Social Development – Sustainable Development, Poverty, Inclusion, Demographics, Social Sector initiatives, etc.
7. General issues on Environmental Ecology, Bio-diversity, and Climate Change
Syllabus for Paper II (CSAT/General Studies – II)
1. Comprehension
2. Interpersonal skills including communication skills
3. Logical reasoning and analytical ability
Decision-making and problem-solving
4. General mental ability
5. Basic numeracy (numbers and their relations, orders of magnitude, etc.) (Class X level) and data interpretation (charts, graphs, tables, data sufficiency, etc. – Class X level)
IPS Mains Syllabus 2023
This is the whole part of the entire IPS Mains Syllabus 2023. This part is all about the objectives of the syllabus. It also contains the pre-classification of the topics which will be covered in the syllabus. In this part, we have provided the details about the syllabus, its pattern, the topics which will be covered in it, and also the duration of each lesson. Let's draw your eyes to the below section to grab IPS Mains Syllabus 2023
Paper A – Modern Indian Languages – 300 Marks
Comprehension of given passages
Precise Writing
Usage and Vocabulary
Short Essay
Translation from English to the Indian language and vice-versa
Paper B – English – 300 Marks
Comprehension of given passages
Precise Writing
Usage and Vocabulary
Short Essay
IPS Exam 2023 Schedule
Equipped The entire IPS Exam Date Schedule in the given table below surely helps you to know the proper upcoming exam dates for UPSC IPS. Must follow exam schedule for IPS exam 2023 from the below section.
| | | |
| --- | --- | --- |
| UPSC IPS 2023 | Exam Type | Exam Date |
| IPS Preliminary | Objective |  June 2023 |
| IPS Main Exam | Descriptive | September 2023, onwards |
FAQs!
What subjects are in IPS?
There are 9 papers in the main exam in which you will have two qualified papers of 300 marks each. The rest of the other 7 subjects will comprise 250 marks each.
What is the main subject of IPS exam?
There are no specific subjects required to qualify IPS examination. The civil service examination needs knowledge in various subjects including geography, politics, history, science and technology, and a bunch of other subjects.
How many subjects are there in IPS exam?
The main subject of IPS will consist of 9 papers. You will have 2 qualifying papers of 300 marks each. Keep in mind that qualifying papers will not be considered or counted. Further rest other seven subjects will be 250 marks each.
What should we study for IPS exam?
Preparing for the IPS exam is not easy as you are thinking. It needed to acquire a diverse knowledge across the syllabus from class 6th to 12th then further widely recommended syllabus need to follow. If you are confused about the IPS exam syllabus then NCERT books from class 6th to 12th are preferred that will clear your initial doubts and then after you can follow further books or study materials.
Final Lines!
By referring to the blog post, you will come to know everything about UPSC IPS Exam Syllabus. It covers all the subjects and puts forward all the partners to let aspirants be aware of everything before the examination.