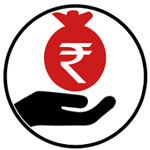 YSR Cheyutha Scheme 2023 Beneficiary Status , Apply Online
The blog post is helping the users to know a hassle-free way to apply for YSR Cheyutha Scheme 2023. Moreover, they will also come to understand a default mode of checking out the payments status and other things. Also, we are going to discuss the eligibility criteria along with several other essentials about the same scheme. Hence, you should go through the blog post thoroughly to know about this scheme in a better way.
YSR Cheyutha Scheme 2023:
The Government of Andhra Pradesh is taking care of the weaker section of women by launching the YSR Cheyutha Scheme. It is an initiative to provide the utmost level of assistance to more than 23 lakh beneficiaries. It directly helps the families facing a wide variety of financial problems and obstacles. With the help of YSR Cheyutha yojana, the state government provides financial assistance of ₹ 18,750 for the successive 4 years. Moreover, it also starts scaling up the rate of women empowerment and delivers optimum benefits to women.
How Can New Persons Apply For An YSR Cheyutha Scheme?
Note: Those people who are looking forward to downloading their YSR Cheyutha applications should use an online mode.
First of all, you will need to turn on your computer system.
Hereafter, you should simply launch a web browser on your PC.
In the next step, you should navigate through http://navasakam.ap.gov.in.
Once you reach out to the official website of the Andhra Government, a 'YSR Cheyutha Scheme' link appears.
You have to tap on it and then tap on the 'Apply Now' option and an application form appears.
Here, you need to fill out the form by providing some of your personal information and ensure correctness. Following are some necessary details you have to provide:

Name,
Father Name/ Husband Name,
Date of Birth,
Gender,
Caste,
And other essential details if necessary…

After entering the required information, you need to click on the 'Submit' option.
Hereafter, you have to upload the documents and if everything goes in the right direction, your application will be completed.
Essential Documents That You Will Need To Provide Here:
Aadhar Card:
During the application form filling, you must have an Aadhar Card to attach with the application for its completion.
Domicile Certificate:
If you are going to fill out the application form for the same scheme, it is quite mandatory to attach a domicile.
Recent Pass Port Photo:
During the course of filling out the application form, the applicant should keep in mind that their passport-size photograph must be recently clicked.
Residential Proof:
Residential proof verifies residing address of the candidates who are trying to complete the application form.
Address Proof Document:
While fulfilling the application form with the necessary details, the applicant women should simply attach their address proof.
Age Proof Certificate:
Those applicants who are looking to complete the registrations must have aged 45-60 years old. To verify their age proof, interested people should attach their age proof along with the application form.
Bank Details:
While completing the application for YSR Cheyutha Scheme, you have to attach your bank details. The applicant will receive their pensions directly to this bank account.
Caste Certificate
Valid Phone Number:
You need to provide a mobile number so that you can check the status of your application. Hence, you should make sure the phone number you entered here is actively working without any interruption.
How To Find Out A Way To Download The Beneficiary List Of An YSR Cheyutha Scheme?
Are you one of those users who are seeking the beneficiary list of the YSR Cheyutha scheme? You need to follow these instructions to search the same without any kind of interruption.
Have a look glance:
First of all, you need to navigate through Gram Ward Sachivalayam official website.
Furthermore, you should reach out to the home page, you've to open the 'Menu Bar' option to choose the 'Dashboard' option.
From the drop-down menu, you will need to choose the YSR Cheyutha Eligible Beneficiary list.
Furthermore, you need to select the 'District', 'Mandal', and 'Secretariat' options.
In the next step, you've to tap on the 'Beneficiary List' option and you will come across the beneficiary list.
On the beneficiary list of YSR Cheyutha, you should simply search by your name with optimum ease.
How to Determine A Legal And Hassle-Free Way To Check YSR Cheyutha Payment Status?
The amount of ₹ 18,750 that the Andhra state government will transfer to the bank accounts of the weaker women section. Those users who are belonging to minority communities, SC, ST, and BC communities can take benefits. Besides, the weaker section of women must belong between 45 years to 60 years if looking to apply for this scheme. On the other hand, if you're seeking confirmation of the payment status, you should navigate through the official website. If the name of applicants in the beneficiary list appears, it will help in getting the payment directly to their bank accounts.
Following are the guidelines through which you will be able to find out a way to check Cheyutha's payment status:
On your very first step, you must take a tour of the official website YSR Cheyutha Scheme. You can reach out via http://navasakam.ap.gov.in either on your mobile device or computer system.
After reaching out to the homepage of the scheme, you must tap on the 'Search Now' option.
On your mobile or computer screen, you will come across a district-wise list.
Hereafter, you will need to click the 'District Name' option and then check the detailed report in a proper manner.
Under this list, you will be able to search your name and can check YSR Cheyutha's payment status.
By referring to these guidelines and instructions carefully, you will be able to check out the YSR Cheyutha payment status.
Frequently Asked Questions (FAQs)-
How Can I Come To Know About YSR Cheyutha Scheme?
The YSR Cheyutha Scheme is one of the beneficial schemes by the state government of Andhra Pradesh. It helps in getting needy users some relief funds directly to their bank passbooks.
What Is The Official Source To Apply For An AP Cheyutha Scheme?
http://navasakam.ap.gov.in/ is the right platform through which you will be able to apply for the AP Cheyutha scheme.
Who Will Be Eligible To Take Benefits Of A Cheyutha Scheme 2023?
The women who are under the minority section or under SC/ST/OBC section will take benefits under this scheme.
How To Know About The Straightforward Objective Of A Cheyutha Scheme 2023?
Are you one of those who are looking to understand the main objective of the Cheyutha scheme? The simple and straightforward is to help the backward women of Andhra Pradesh state.
Why This Scheme Is Essential For The Weaker Section Of Women?
This scheme is designed in such a way to help the weaker section of the women get special help in form of some amounts.
How Much Amount Does This Scheme Provide To The Eligible Women?
A financial amount of ₹ 18,740 Andhra Pradesh State Government provides to those eligible women beneficiaries for 4 years.
Who Will Become Eligible To Avail Of Jagananna Cheyutha Scheme?
Those women who are residing in Andhra Pradesh and are belonging to Backward Castes/Tribes will be eligible under the scheme. Besides, they must be between the ages of 45 years to 60 years and must also belong to a Minority community/ scheduled caste.
Can I Apply For This Scheme If I Am Not An Andhra Pradesh Citizen?
You need to clarify the doubts that the Cheyutha scheme allows only the women of Andhra Pradesh to take benefits. So, if you are one of those people of Andhra Pradesh, who are eligible for this scheme, you can apply for the same.
How Can I Get In Touch With Officials YSR Cheyutha Regarding Any Queries?
info@ysrnavasakam.in is one of the most convenient modes of contacting the official YSR Cheyutha scheme.
On the other hand, if you're facing any inconveniences or problems while trying to apply for this scheme, don't worry. Here, you can contact customer care executives as instantly as possible and fetch necessary assistance.