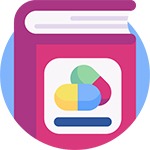 Best Medical Colleges in Noida 2023 [Admission & Ranking]
There are a bunch of reputed colleges in Noida that provide the best medical education to students. If you live in or near Noida, you are on the list and want to study medicine at one of the world's most prestigious medical colleges. We have compiled a list of reputable Medical colleges in Noida: Amity University, Amity Institute of Physiotherapy, and Noida International University. These provide students with the best education and necessary facilities.
Top medical colleges in Noida and their facilities can be found here. This blog has covered a lot of information, such as the admissions process, rankings, fee structure, facilities, and more.
Highlights
Number Of Medical Collages
5+
Type of collages (Medical or Private)-
Both
Affiliation from –

Amity university
Noida International University

Entrance exam –
NEET & NSAT
Course Offered-
MBBS, BPT, BOT, MPT, and MPH
Seat Available-
MBBS- 150 Seats
Average fee-

MBBS – 52.02 lakhs
BPT – 44.8 lakhs to 55.2 lakhs
List Of Colleges 
Name of the colleges

Course and fee (in Rs.)

Amity University, Noida

BOT – 4.90 lakhs
MPH – 4.20 lakhs

Amity Institute of Physiotherapy, Noida
BPT – 4.65 lakhs
Noida international university, Noida

MBBS – 52.05 lakhs
BPT – 4.90 lakhs
MPH – 2.70 lakhs
 Top Medical Colleges In Noida 2023
This section will familiarise you with the Best Medical Collages In Noida details. Let's explore each collage one by one;
#1 Amity University, Noida
Amity University is among the best private universities in Noida, Delhi NCR. It offers world-class education since its establishment in 2005. So, it offers diverse courses based on engineering, management, medicine, and other branches of science.  The college is accredited with NAAC A+ Certification.
The college is well-loaded with modern-day equipment and a research facility. Playground, gym, library, and other sets of stuff are affordable. For more lattes updates and other news, visit the official site at https://www.amity.edu/.
#2 Amity Institute of Physiotherapy, Noida
AIPT is an integral part of the amity group of colleges. It runs under the RBEF and RBMF, with more than 50 institutes offering diverse programs and courses per the student requirements. In the country, its campus is situated in cities like Bhubaneswar, New Delhi, Jaipur, Raipur, Gurgaon, Lucknow, and Noida. You will find well-managed campuses across all the cities mentioned above with intelligent classes, indoor and outdoor playgrounds, gymnasiums, etc.
The college offers Physiotherapy based courses for Undergraduates (BPT) Post Graduates (MPT) with Ph.D. programs. For more details about admission and others, visit the college website at https://www.amity.edu/aipt/.
#3 Noida International University, Noida
Noida International University is a private medical College in Greater Noida, Utter Pradesh, India. The institute has over 11 academic schools located across the country.  Graduate, postgraduate, and doctorate-level courses are available to students at world-class standards. For admission, students must pass their high school with PCB with a minimum mark of 50%.
The college offers one of the best courses with all requirements like a research Lab., modern equipment, and another set of physical activity equipment made available. This will help the students maintain their physical as well as mental strengths.
For admission-related doubts and application form-related updates, visit https://niu.edu.in/.
#4 Jaypee Medical College, Delhi NCR
Jaypee Group Of Institution is a Private MBBS college in Noida, UP. The college was established in 2007 with 32 courses with diverse branches of engineering and management. As a branch of this group, the college provides the entire essential requirement related to medical and its allied branches.
This college has multiple collaborations with foreign and the country's own colleges for a better understanding of industry requirements in the medical sector.
A placement option is provided for the corporate and the public sector.
Meanwhile, admission to UG-related courses can be made after having a high school degree with PCB as the main branch. For extra information, students need to visit the college's official site.
Conclusion 
Meanwhile, there are only 5 Mbbs colleges in Noida. But these are enough and sufficient as per the requirement made by the student for research purposes. Furthermore, our experts are always available for questions and doubts about the Best Medical Colleges in Noida. Feel free to visit our contact us form with your doubts at www.spinoneducation.com.
Read More