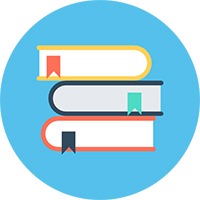 List of the top Colleges In Maharashtra 2023 – Admission and Top recruiters
Maharashtra is the second most populous state in India and it is also home to various rock-cut monuments and some popular destinations. Apart from this fact, this popular state of India is also considered a good place to study as it has various top colleges and universities that provide students with many career-oriented courses such as engineering, medical science, business, information technology, etc. With millions of residents, Maharashtra is counted among the most developed and wealthiest states in India. And as a result of this, one can find here a plethora of top colleges to pursue any degree course. There are so many Colleges In Maharashtra for students who are willing to pursue different courses and streams based on their passion, interest, and talent. The colleges of Maharashtra provide students with various courses and degrees such as Undergraduate, Postgraduate, and diploma courses.
List Of Colleges In Maharashtra With Contact Details Pdf
If you want to find the best college in Maharashtra to pursue a UG or PG degree, you can check the list of the top colleges of Maharashtra given below. In the list, we have also provided the degrees and courses the college offer to students.
| | | |
| --- | --- | --- |
| College Name | Popular Streams | Types of Courses |
| (Indian Institute of Technology)IIT Bombay, Mumbai | The college offered various courses such as – Engineering, Science, Information Technology, etc | UG, PG, Certificate, and PhD courses |
| ICT Mumbai | Medicine and Health, Medical Science, Engineering, Biotechnology, nursing, etc | UG, PG, and PG Diploma |
| SPJIMR, Mumbai | Finance, Banking, Insurance BBA, Business, and Management Studies, Banking, Software, Information Technology(IT) | Post Graduate, and Certificate |
| NITIE Mumbai | Business and Management Studies, Engineering | Post Graduate, Certificate and Post Graduate, Diploma |
| SIBM Pune | Business and Management Studies, Banking, Finance, and Insurance | Post Graduate |
In the table above, we have mentioned some popular colleges along with the courses and degrees these colleges offer to its students.
In case, you require more information about the colleges, then, the better way to get the information is to visit the official sites. On the college's website, there is available more than half of the information that you may need in order to get admitted to the college.
Below you can see some popular private colleges in Maharashtra 2023
To get more information about the courses and admission procedures of these colleges, you can visit their official sites. Or you can also do one thing, you can contact the college authority.
| | |
| --- | --- |
| Private Colleges | Degree offered by the colleges |
| SIIB Pune | Considered good for MBA and management courses |
| SSSS Pune | Professional management courses |
| KJ Somaiya Institute of Management, Mumbai | The management college offers various management programs and MBA course |
| Suryadatta College of Management Information Research and Technology (SCMIRT, Pune) | BBA, BSC, Business, Administration |
| SIBM Pune | Law, Medical Science, Humanities, Social Science, etc |
Explore the list of the best Colleges In Maharashtra For Mbbs, Engineering, and other courses
| | |
| --- | --- |
| Public Colleges | Top courses offered by the colleges |
| VJTI Mumbai | B.Tech, M.C.A., M.Tech., Ph.D, etc |
| SIMSREE, Mumbai | BBA, MBA, etc |
| Bombay Stock Exchange Institute, Mumbai | Over 100 UG and PG courses are offered |
| Gondwana University, Maharashtra | Arts, commerce, Science and technology |
| Sasmira's Institute of Management Studies and Research, Mumbai | Business, technology, etc |
Find the list of the top Colleges In Maharashtra Open with top recruiters below
| | |
| --- | --- |
| Colleges | Top Recruiters |
| National Institue of Industrial Enginerring (NITIE Mumbai) | Abbot, Amazon, Asian Paints, Axis Securities, IBM, ICICI, ITC, Cipla, Oyo Rooms, P&G, Deloitte, Exide, Godrej, Google, Johnson Johnson, KPMG, Nestle, Siemens, Yes Bank, Zomato, etc |
| Indian Institute of Technology(IIT Bombay) | TATA, TCS, 3M, Accenture, Adobe, Amazon.com, Microsoft, Morgan Stanley, Barclays Bank, Cadbury, Nvidia Corporation, Citigroup, Eaton Ltd, Infosys, ITC, John Deere, MU Sigma, ONGC, Oracle Financial, Qualcomm, etc |
| Institute of Chemical Technology(ICT Mumbai) | Tata Motors, Jacobs, Technip, Asian Paints, BASF India, Black & Veatch, Nerolac, Perkin Elmer, Cipla, DSM SOFT, Evalueserve, Exxon, Galaxy Surfactants, HONEYWELL, ITC, Johnson Johnson, Pidilite Industries, Reliance, SRF Ltd, Tecnimont, etc |
| Symbiosis Institute of Business Management(SIBM Pune) | Google, HCL Technologies, Aditya Birla Group, Amazon, Infosys, JP Morgan Chase, KPMG, Microsoft, Axis Bank, Bajaj Auto, CRISIL, Capgemini, Coca-Cola, Cognizant, Credit Suisse, Dabur, Ernst & Young, GAIL (Gas Authority of India Ltd), Hindustan Unilever, IBM, etc. |
| SP Jain Institute of Management and Research(SPJIMR, Mumbai) | Capgemini, Deloitte, Amazon, Goldman Sachs, American Express, Barclays Bank, Boston Consulting Group, E&Y, Flipkart, Google, P&G, Procter Gamble, Hindustan Unilever, ICICI, Infosys, McKinsey Company, Nestle, Oyo Rooms, PWC, TATA, Uber |
Admission procedure 2023
The admission procedure is often based on the score students attain in the entrance exam. Besides this, you can visit the official site of the college and gather all the information you may need for admission. After you clear the entrance exam of college, you can fill out the application form by entering all required details such as name, address, date of birth, contact number, email id, essential documents, etc. And once the form is filled, submit it and make payment. Keep the slip of the college fee payment with you for further purposes.
FAQs!
Which is the No 1 colleges in Maharashtra?
Although there are so many colleges in Maharashtra to choose from to pursue the course of interest, the Indian Institute Of Technology, Bombay is considered the most reputed and prestigious college in India also.
How many colleges are in Maharashtra?
Maharashtra has more than 10 universities and 800 colleges.
Which is the No 1 college in Mumbai?
IIT, Bombay is an esteemed college in Mumbai city of Maharashtra that offers various science and technology courses to qualified and deserving students.
Which college has biggest campus in Maharashtra?
IIT, Mumbai has the biggest campus in Maharashtra. And in order to get admission to the college, one must have to go through entrance exams and attain good and highest scores to clear the cut-off.
Which college has biggest campus in Mumbai?
The University of Mumbai is known to have the biggest campus.
Final Note
No matter whether you are looking for the best Colleges In Maharashtra For Engineering or any other stream, there are available various reputed colleges to choose the most suitable college from. Here in the blog, we have provided the list of the Top 10 Colleges In Maharashtra. Apart from this, you can also get other details about the college as per your need and interest. If you wish, then, you can visit the official site of the college to get more beneficial details regarding the admission procedure, fees, etc.
Read –List of Top 100 Best Engineering Colleges In India 2022-23
Read–Top Medical Colleges In India 2022 Find Best Medical Colleges in India