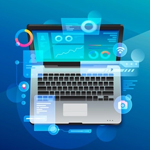 O Level Course 2022- Fees, Duration, Syllabus, Subjects, Admission
O Level Course 2022 is one of the diploma courses that is conducted by the Institute of Electronics & Information Technology, NIELIT. This course is conducted twice a year in the month of July and January and the duration of this course is one-year (2 semesters of 6 months each).
Aspirants who have completed the 10+2 qualifications or have I.T.I (Industrial Training Institute) certificate then they can apply for this course easily. This is one of the popular diploma courses that is making computer applications easy for all the students. The main aim of this course is to enable information about technology information in students so that they can develop their career in it.
Let's follow the entire information about O Level Course 2022 where we have featured information about its Fees, Full Form, Duration, Syllabus, Subjects, Admission, name of  Institutes & Jobs scope, etc. so read this article till the end and grab the entire information in one go.
O level Course 2022 – Highlight!
Course Name
O level
O Course duration
1 year
Eligibility for O Level
Applicant must be 12th pass
Conducted by
National Institute of Electronics & Information Technology (NIELIT)
Certificate Awarding Body
NIELIT (formerly DOEACC Society)
O level Course exam
Twice a year whether in January or July.
Exam type
Part-1 Objective (OMR Sheet)

Part-2 Written (White Sheet)

O Level Exam fee
Rs. 500/- per paper (4 subjects 4 papers)
O Level Fees
Rs. 100/-
O Level Course fees
Rs. 100/- each (If you in 2 times Give 2-2 exams)
Official website
www.nielit.gov.in/
Computer Certificate Courses 2022
| | |
| --- | --- |
| DCA Course | DCFA Course |
| ADTP Course | CCC Course |
| O Level Course | TALLY Course |
| BCA Course | MCA Course |
| Distance BCA Course | Distance MCA Course |
| ECC Course | BCA+MCA Course |
| A Level Course | PGDCA Course |
| BCC Course | ACC Course |
| B Level Course | C Level Course |
| CCAC Course | Hardware & Networking Course |
| Cyber Security Course | DCTT Course |
| DCCA Course | DOAP |
| DPCTT | ADCHN |
O level Course Duration 2022
The o level course is one of the diploma courses whose duration is 1 year but the duration to take admission in NIELIT will be extended as 5 years. Although, there is an option to pass this exam in a one-year duration but in some cases, you are not able to take the O level exam or you are not able to clear it.
O level Eligibility Criteria 
National Institute of Electronics & Information Technology, NIELIT is responsible for O-level Course Exam Eligibility Criteria. For those who wish to pursue the O-level Course then NIELIT has set the Exam Eligibility Criteria for the students. Below we have featured the required eligibility criteria to apply for this course.
In order to apply for this course, one needs to have a 10+2 pass out certificate from a recognized institute/ university in  any stream (Science, Commerce, and Arts)
OR
Those who have a one-year ITI Certificate after class 10th then are also eligible to apply for this course
OR
Those who wish to apply directly need to hold a one-year ITI Certificate after class 10th Followed in each case, also candidates should have one-year relevant experience.
Or
Those who have passed the pass in the NCVT-DP & CS Examination conducted by DGE & T. Or
Those who are possessing a Graduate degree from any recognized university are eligible to register themselves for the O-level Course.
O level Syllabus 2022
The O-level course syllabus is divided into 2 segments i.e. theoretical and practical. This divided syllabus is conducted according to the semesters. Students have to prepare for theoretical subjects and practical courses in 2 semesters. Institute of Electronics and Information Technology conducts the theoretical and practical examination semester-wise to shortlist the candidates for the NIELIT O Level course. Also, students have to do project work under O level course.
Let us follow the subject-wise O Level Course Syllabus from the below section where you can get semester-wise information about O Level Syllabus 2022.
Paper Code
Paper Name
First Semester
M1-R4
Word Processing

Computer Appreciation

Presentation Package

Information Technology and Society

Spreadsheet Package

IT Tools and Business Systems

Computer Organization

Database Operations

Operating System

M2-R4
Services on the Internet (Definition and Functions)

Current Trends on the Internet

Information Privacy and Copyright Issues

Internet Technology and Web Design

Internet Connectivity

HTML Programming Basics

Internet Security Management Concepts

TCP/IP – Internet Technology and Protocol

Introduction to the Internet

Internet Network

Interactivity Tools

Electronic Mail

Web Publishing and Browsing

Second Semester
M3-R4
Pointers

Introduction to 'C' Language

Functions

Introduction to Programming

Programming and Problem Solving through 'C' language

Conditional Statements and Loops

Structures and unions

Arrays

Algorithms for Problem Solving

File Processing

Storage Classes

Self Referential Structures and Linked Lists

M4.1-R4
Advanced Features Using C#

Advanced Programming Constructs

Introduction to Programming with Visual Basic.NET

The .NET framework

Application of .NET Technology

File and Database Applications

C# Basics

ASP.NET 2.0

C# Using Libraries

.NET Architecture and Advanced Tools

M4.2-R4
Multimedia Authoring

Introduction to Multimedia

Video and Animation

Introduction to Multimedia

Audio Fundamentals and Representations

Image fundamentals and representations

Computer Fonts and Hypertext

Practical Papers & Project
PR-1
Networking Concepts

Utilities

Network Administration

Practical based on the theory papers of the syllabus

PC Assembly and Operation

PJ
Project Work
Process To Download the O level Course Syllabus 2022
Visit the official website of NIELIT i.e. www.nielit.gov.in
On the homepage, follow the "Education & Training" button which is appearing at the bottom of the page.
Then follow the link "Various Courses and Training Programs".
After that, select the "Computer Courses" link from the dropdown list.
At this point, the O level course syllabus will be shown on your screen, click on the "View" button
Finally, students have to download the O Level Course Syllabus PDF for their exam preparation.
What is the process to fill the O level Course Application Form:
visit the official website of NIELIT.
on the right-hand side of the homepage, page hit on "Apply Online" option
Once clicked, under the IT Literacy Programme option: follow the "O LEVEL (O)" option
After that, students need to follow the "Online Registration Application Form For:-O LEVEL" option
At this point, students need to read all the information that is shown on the page very carefully.
After reading the information, one needs to select the declaration and click on the "I Agreed & Proceed" option.
After following the above options, Application form will appear on your screen.
The O-level Course Application form is divided into 7 sections-  Contact Details Permanent Address Details Correspondence Details Educational / Qualification Details, Registration Details, Applicant's Personal Details, identification details, and Declaration details. These are the further sub-divided section.
Candidates need to Fill these all sections and sub-sections in a good manner.
Also, Upload the required documents such as your photograph and your updated scanned image.
Now students need to Upload their thumb impression and fill the "Captcha" given.
After fulfilling the sections carefully, just click on the declaration box and finally click on the "Submit" button.
After successfully submission of an O-level Course Application form, students need to pay the required application fees (CSC-SPV/Online) by the applicant himself/herself.
Official Website Link- Click Here
O level Course Fees Structure:
The examination fee is Rs.500/- per paper/per module.
Along with the examination fee of Rs. 100/- is charged.
After qualifying all the papers the correction exam fee will be Rs. 1000/- per paper.
O level Exam Pattern 2022
The O-Level Course Exam Pattern is completely based on the subject and topics asked in the exam. So it is important for the students who are going to appear in this exam that they have complete knowledge about the Exam Pattern and its syllabus. Given below is the O level exam pattern, please go through it and clear all your doubts:
The O Level Course Syllabus is divided into 4 modules-M1-R4, M2-R4, M3-R4, M4.1-R4, M4.2-R4.
For each module, the exam duration is of 3 hours
The theoretical exam is for 100 marks.
The duration of the practical exam course is of 3 hours.
The practical exam is for 100 marks.
Beginning of Course Examination – Second Saturday of July and January
POPULAR COURSES!