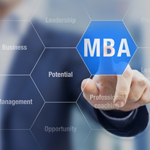 Upcoming MBA Exam Calendar in India 2023 [Best List!]
With the increasing demand of the corporate world, the craze for the MBA has increased. In this article, you can find information about the upcoming MBA exam calendar. For MBA entrance exams for admission in the 2023 batch, having the schedule of the exam date is necessary. MBA candidates should be aware of the schedule so that they can prepare in sufficient time and cover the majority of the topics covered in the syllabus.
There are certain top colleges for the MBA with specific eligibility criteria. And aspirants must meet those requirements in order to gain admission to their desired colleges. Through MBA entrance exams of different kinds, students can get enrollment in the top colleges to secure their future. Usually, it is believed that admission to reputed colleges provides students with good placements. Most often, multinational companies visit recognised colleges to recruit candidates for their openings.
Upcoming MBA Exam Calendar in India 2023
Aspirants must know about the national and state level exams conducted as MBA entrance to get admission. Some of those are CAT, XAT, NMAT, SNAP, MAT, ATMA, and CMAT. They have alternatives for the institute-specific MBA entrance such as IIFT, TISS NET, and IBSAT which are organized mostly in December and January.
This is why aspirants need to have updated information for the upcoming MBA exam calendar. Since the preparation to crack the entrance exam is required. For this reason, it is usually important for students to have the time through which they can cover the topics provided in their MBA entrance exam syllabus for different level exams. Scoring best in the exam should be their aim as it may affect their ranking and enrollment in the MBA colleges.
 About MBA:
MBA stands for Master of Business Administration and is preferred by most students for jobs in top companies. Once they have completed their graduation, whether with a BBA or another subject, those students can prepare for the MBA exams. Students coming from any stream have the opportunity to go for an MBA, as they are eligible. Under this post-graduate program, a corporate house seeks managerial and time management skills. Students learn to develop these basic qualities inside themselves to ensure good performance within an organization.
Businesses run by top-notch companies prefer to hire candidates with accurate management qualities. Administrative tasks include a variety of tasks that must be managed using a specific system. Companies usually choose to establish a separate department for human resources that takes care of the whole system of business.
It is a task of high responsibility where people need to be multitasking as well as know how to maintain calm gestures for their employees and candidates coming for the interview. People who join to manage administrative tasks within an organisation need to be very polite and have management skills based on accuracy. They are a core part of any organisation and are accountable for maintaining a peaceful atmosphere within the business system.
Eligibility Criteria for MBA in India 2023
A student can opt for MBA courses through varying modes like regular, online, and distance education. However, they can have customised programmers as well if they wish for that. Such a provision is dependent on a candidate's professional experience, as you can see with the Executive MBA. Now, as far as eligibility is concerned, students can look at the following points: They will require meeting these to become eligible to go ahead and appear for the MBA entrance exam. But everything can be easy if they have an upcoming MBA exam calendar.
Most of the time, the eligibility criterion for choosing the MBA programme is graduation in any stream from a certified university. Therefore, students should complete their undergraduate programme carefully and with good marks to match the eligibility of the post-graduate programs. This is not only applicable to MBA entrance but also to different post-graduate programs.
A maximum number of institutes seek a minimum graduation percentage of 50 or above for the students coming from unreserved classes. And for the reserved class, students must score at least 45 per cent to appear for the entrance exam.
Apart from these, students studying in the final year of graduation may also apply if they produce proof that they are going to complete the degree. They have to show the time frame under which they will complete the graduation program.
Admission Process 2023
Students must know that they have to take the admissions test to enrol in the MBA courses. Specifically, the recognised colleges have their own criteria through which they fill the seats in the MBA courses. The main purpose behind such aspects is that those colleges do not want to spoil their prestige in terms of study features. Various companies visit them to choose the most suitable candidates through an interview and an aptitude test. This is why they prefer quality students who can cope with the challenges.
The intelligence of students matters a lot in cracking even the toughest questions. The hiring manager checks out the candidates through multiple sources to ensure good hires for their organization. As a result, colleges or institutes develop their own criteria for student selection.For this reason, MBA aspirants need to prepare well to score above the possible cutoff. They can schedule their preparation routine as per the Upcoming MBA Exam Calendar. Apart from these, information about the kinds of admission tests is as follows:
National Level Entrance Test: These particular MBA exams are held by the top national B schools. Usually, colleges take part in such a program. You can find some of the national-level entrance exams such as CAT, MAT, CMAT, or ATMA.
State Level Entrance Test: This is a state-based test and is conducted by the top state business school. Generally, MBA entrance exams incorporate the MAH-CET, OJEE, KMAT, TANCET, or APICET.
Another kind of MBA entrance exam is organised by the business school. However, the provision has been made that some B-schools can authorise the students for enrollment in their institute by accepting the scores as qualifying criteria. For instance, you can see IIFT, XAT, NMAT, SNAP, and IBSAT.
Colleges' MBA entrance exams are affiliated with organisations such as KIITEE and HPU MAT. Only the affiliated colleges are aware of the test's administration. Therefore, students must keep their eyes open to check out this attribute.
Go through the upcoming MBA exam calendar 2023:
Being an MBA aspirant, you need to take the relevant information about the Upcoming MBA Exam Calendar. You can manage your studies to read out each topic efficiently and incorporate it into the syllabus. You always need to keep on going through the updates regarding the exam dates of the MBA entrance so that you may be able to schedule your study plan at your convenience. The strategy that may provide you with the result is necessary to integrate after all.
Schedule of MBA Entrance Exams for Admission 2023
| | | |
| --- | --- | --- |
| MBA Exam | Last Date to Apply | Exam Date |
| CAT 2023 | 23-Sep-2023 | November 27, 2023 |
| NMAT 2023 | September | November |
| SNAP 2023 | August/September 2023 | December 2023 |
| XAT 2023 | August 2023 | Ist week of January 2023 |
| IIFT 2023 | October 25, 2023 | December 5, 2023 |
| CMAT 2023 | March 17, 2023 | Application form submission closes at midnight |
| IBSAT 2023 | July | December |
| MAT 2023 | The first week of July 2023 | September 2023 |
Conclusion:
MBA aspirants should be cautious about the Upcoming MBA exams 2023. They must keep on checking the latest information by visiting legitimate websites on daily basis.
FAQs!
What is the last date of the MBA entrance exam 2023?
The Exam dates for MBA are going To be announced
What are the upcoming MBA exams?
In this webpage, we have listed upcoming MBA exam Dates in detail.
How can I get admission in MBA 2023?
Students can appear for any national, state, or university-level MBA entrance exam based on their preference for MBA College. The registration process of MAT, TANCET, ATMA and GMAT, XAT, MAT, IBSAT, SNAP, and IIFT is underway.
Which entrance exam is best for MBA?
There are top of entrance exams available that are comparative for MBA Courses so If you are willing to take admission to various prestigious MBA Colleges/Institutes in India then some of the reputed MBA Exam lists are mentioned below so let's draw your attention here.