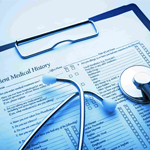 Upcoming Medical Exam Calendar 2023 [Get Relevent Info!]
The Medical Exam calendar is an essential tool for anyone who wishes to take admitted to it. It keeps you up to date on when and where to go to take your boards, which is incredibly useful when you're trying to manage your time and stay on top of your responsibilities. Upcoming Medical Exam Calendar 2023 will help you to know everything in detail.
Here's your complete guide to the upcoming medical exam schedule. The calendar below shows the dates of upcoming medical exams. We recommend scheduling your medical by filling out its online application form. The calendar is updated daily to show the top medical entrance exam 2023 Schedule.
Medical Exam Calendar 2023: A Complete Guide and Solutions
The basic object of writing this post is to deliver an essential piece of information about medical entrance tests. We have focused on those medical examinations that are going to be held in the year 2023. Those people who are looking to fetch some essential guidelines will go through the post below and get the right information. Hence, we are delivering the right information and details of Medical Exam Calendar 2023 for convenience.
NEET UG 2023
NEET which stands for National Eligibility cum Entrance Test is an entrance examination for admission to Undergraduate Courses. The National Testing Agency conducts the exam body and allows qualified aspirants to undergraduate medical courses. Moreover, it is acceptable for admissions under State Government Quota, Central Pool Quota, NRO Quota Seats, and other Indian Quotas. Hence, if you're going to apply for admission to any undergraduate medication program, check the NEET syllabus and examination pattern and Medical Exam Calendar.
NEET-PG 2023
Those candidates who are seeking admission in Post Graduate Courses should appear for the NEET PG Entrance Examinations. The National Board of Examinations takes the charge of conducting the whole exam body. According to the recent official updates, the Exam is not going to be held till the 31st of August 2023. It is a computer-based test that allows qualified candidates to get Admission to a Doctor of Medicine (MD), Master of Science (MS), and other PG diploma courses.
NIMHANS PG
NIMHANS stands for National Institute of Mental Health and Neurosciences conducts the NIMHANS PG exam body. It enables those aspirants who are seeking admission to MD Psychiatry courses, M.Ch. and Neurosurgery programs. According to the official exam conducting authority, the examination is usually conducted in January and July.
JIPMER MBBS 2023
Located in Pondicherry, Jawaharlal Institute of Post Graduate Medical Education and Research is an abbreviation of JIPMER. The Entrance Examination is conducted by the authority to provide several opportunities to take admission to various MBBS Courses. However, you should keep in mind that the entrance exam has now been replaced with NEET 2023. Those aspirants who qualify for this entrance examination will be able to get admission to JIPMER Pondicherry and Karaikal campuses.
Have A Glance At the Submitted Info for NEET Application Form
You have to complete the NEET 2023 Application process online mode. Besides, there are no alternatives to go through the application process.
Candidates who are looking to appear for the same examination should submit only one application. However, you should keep in mind that your application form may lead to rejection if multiple attempts take place.
Aspirants who are applying for the exam will have to complete the registration process and should enter their valid email id. Apart from that, they will also need to register your mobile number to complete the registration procedure.
You must have to go through various steps to complete the application process. It includes online registration, providing personal details, and adding your photograph & signature. Once you provide these credentials, you will have to consider making payment of the application fee.
Besides, there is a way to make corrections in the application form if any of the students make mistakes.
NEET 2023 Eligibility Criteria
Candidates who are looking to apply for the admission through NEET examination must be Indian/ NRIs/ OCI or Foreign Nationals.
Those who belong to Foreign Nationals should confirm their eligibility clauses from the respective Medical College of the state.
Apart from that, J&K migrants who are willing to apply for the same examination will also be eligible to apply.
Applicants must have cleared their 12th standard either from CBSE or any other state board of India. Besides, those who have completed any other equivalent exams with Biology/Bio-Technology, Physics, and Chemistry can apply for the same.
On the other hand, those applicants who are already in the 12th standard will be ably applicable for NEET. However, they must have their passing certificates to show to verify the required percentage. It will help the candidates in taking admission to medical programs and courses.
Age Limit Criteria for NEET Examination 2023:
The age limit can be the major concern for each candidate who is applying for the NEET eligibility criteria for 2023. Those aspirants who are going to appear for the medical entrance test must be 17 years old. As per the NEET 2023 age limit eligibility criteria, those candidates who have completed seventeen years of their ages before December 31, 2023, can apply for the examination. On the other hand, most of the candidates have also challenged the upper age limit for the NEET exam in the Supreme Court.
Top Medical Exam Calendar 2023
Welcome to the medical exam calendar for the 2023-23 session! This calendar outlines the major medical exam dates, such as the medical exam lottery and the medical exam sign-up dates. The medical exam calendar is a great way to keep up with all the dates related to the medical exam process. We'll post updates as we get closer to each date.
Throughout the year, we'll be posting the dates of important medical exam reviews, which will take place throughout the year. The calendar for the 2023-23 session is currently being finalized, but we'll post the major dates as soon as they're available. The medical exam reviews are designed to ensure that you're healthy and ready to train hard and will include a variety of tests and screenings to keep you at your best. The medical exam calendar is a key part of maintaining your health and ensuring you have the best possible experience with Human Nutrition.
| | | |
| --- | --- | --- |
| Exam Names | Application Form Availability | Exam Date |
| NEET SS 2023 | To be announced | 18th and 19th June 2023 |
| JIPMER PG 2023 and AIIMS PG 2023 were Replaced by INICET 2023 (January session) | 10th September 2021 | 14th November 2023 |
| PGIMER PG 2023 | 1st November 2021 | 26th November 2021 |
| IIT JAM 2023 | 25th August 2021 | 13th February 2023 |
| NEET UG 2023 | To be announced | 2nd May 2023 (Tentative) |
| NEET PG 2023 | January 2023 | 12th March 2023 |
| NEET MDS 2023 | To be announced | 6th March 2023 |
| AIIMS MBBS 2023 | 30th November 2021 | 23rd and 24th May 2023 |
| AIAPGET 2023 | 1st week of August 2023 | 3rd week of September 2023 |
| NIMHANS PG 2023 | To be announced | May 2023 |
Check Out The NEET Qualifying Code For Examination:
Code 01
Code 02
Code 03
Code 04
Code 05
Code 06
Code 07
Code-Wise Detailing For NEET 2023 Qualifying Examination
Code 01:
Those applicants who are already going to appear for their Class 12 board exam in 2023s and are waiting for their board's result will need to choose code 1. Further, these contenders will have a qualified class 12 mark sheet or certificate till the time of admission.
Code 02:
Code two will be the choice for those who are studying for Indian School Certificate Examination (ISCE). This study must have science subjects including Physics, Chemistry, and Biology, according to the National Council of Education Research and Training (NCERT). On the other hand, those candidates who are have qualified Class 12 examination but didn't pursue any further course should opt for this code.
Code 03:
Aspirants who have Chemistry, Biology, Physics, and English (as a compulsory subject) in their class 12 and have completed their Intermediate can choose this code. Apart from that, those students who are from the state board cleared class 12 or its equivalent exam should opt for code 03.
Code 04:
Aspirants should choose code 04 while applying for the medical examination if they have completed the Pre-medical Examination. On the other hand, they must also have completed a pre-professional examination and should choose the same. Also, they should keep the fact in mind that English is a compulsory subject while applying for the medical examination.
Code 05:
Code 05 allows those candidates who are currently pursuing the three years degree course in Physics, Chemistry, and Biology. Besides, they must also have passed the 10+2 examination in Physics, Chemistry, and Biology/Biotechnology.
Code 06:
With not less than two of the subjects Physics, Chemistry, Biology (Botany, Zoology)/Biotechnology, candidates who have qualified for the BSc Examination from an Indian recognized University must choose this code during the filling process of application. Further, they must have passed the earlier qualifying examination (10+2) with English, Physics, Chemistry, and Biology.
Code 07:
Aspirants who have qualified for any equivalent examination from the recognized University/Board of India should choose this code. Apart from that, those who have cleared their qualifying examination from any foreign country should choose this code.
So, those candidates who are looking forward to applying for the same should go through the above guidelines. It would be beneficial if the interested aspirants will read out the post as carefully as possible. In this post, they will get the right information and continue to receive updates and details from the time further. Moreover, it is also advisable to keep checking the website regularly to know about Medical Exam Calendar 2023 and other essential details.