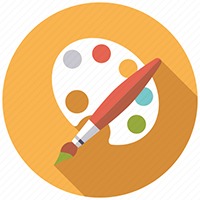 Top Arts Colleges in Delhi 2023 – Admission, Recruiters, & Eligibility
Apart from being the capital city of India and housing various offices of federal and state government, "Delhi" is also recognized as a hub of the education sector, and as a result of this, there are several colleges for students to choose from as per their stream and passion. Every year there are millions of students from different parts of India come here to pursue their dream courses to get selected by top MNC companies. Additionally, the political city of India is dotted with several best colleges in every field such as Arts, commerce, Science, etc, and therefore, it may become easy for students to find out the most suitable colleges as per the course, infrastructure, fees, and placements. If you are from the Arts background and looking for the best UG and PG courses in the Arts stream then, our list of the Top Arts colleges in Delhi will help you to find the best and most suitable college for you where you can pursue your course and get good career opportunities.
And besides seeing the list of the Best Arts Colleges In Delhi, you will also learn more useful information related to the eligibility criteria, entrance exam, and top recruiters of colleges. To gather more information just read this entire blog here. You can also check the NIRF ranking of the college.
Before everything, we would recommend you check what courses and subjects come in the Arts stream so you can choose your favourite one easily. These are the popular art courses that are offered by the Top Arts colleges in Delhi. Let's look at the courses below.
BA in English
BA in Political Science
BA in History
BA in Sociology
BA in psychology
MA in English
MA in Political Science
MA in Sociology
MA in Humanity
BA and MA in Library
Highlights!
The total number of  Government colleges for arts in Delhi – More than 60 colleges.
Top Arts Courses – Bachelor of Arts and Masters of Arts
Best Private Colleges In Delhi For Arts – There are over 180 private art colleges.
Eligibility Criteria – For PG courses, students must have their graduation degree from a recognized university with more than 50% marks. But if you are looking for the best course for UG then, you will first have to complete your class 12th from a recognized board with at least 60% marks.
Entrance exam – Every college has its own entrance exam and you will have to pass the exam to place your name in the cut-off place.
Eligibility Criteria
Arts courses are provided at Undergradution, Post-graduation, and PhD levels. And if we talk about the eligibility criteria of these courses then, they can differ as per the course chosen by candidates. But, below you can see some basic details of eligibility that is common among most of the top Arts colleges.
For Undergraduate Courses –  Candidates will first have to complete their Class 12 with at least a 55% aggregate score from a recognized board. The course is a duration of 4 years.
For Post-Graduate Arts Courses – If you want to get admitted to the post-graduate arts courses, you will have to show your graduation degree and you will have to pass your graduation course with at least 50% marks. Depending on the college, the graduation marks criteria can also be higher than 50% marks.
Candidates must have passed graduation in the subject in which they want to pursue a master's course with a minimum of 50% aggregate score. The post-graduate arts courses will be for 2 years.
For the PhD level – The candidate must have passed a Master's degree in Engineering, Technology, Arts, Science, or Commerce with a minimum of 60% aggregate score. The course duration is three years.
Note 1. – Apart from merit-based admission, the colleges in Delhi also conduct entrance exams like IPU CET, and JNUET, for admission to MA courses to check the eligibility and capability of students.
Note 2. – But if you are willing to get admitted to the Best Government Colleges In Delhi For Arts then, they have different eligibility criteria that you can check by visiting their official websites.
Admission Process
For the admission procedures of the colleges, students can fill out the application forms by providing all mandatory details related to their educational background. In order to fill out the application form for any college, you can visit the official site of the college. Apart from this, you can also apply for the entrance exam to choose the best college.
List of the Top Arts colleges in Delhi 2023
Here you can see the list of the Best Arts Colleges In India and Delhi. Below-mentioned colleges are known for offering the best arts colleges for all eligible students. Apart from the best course, they also have a golden history of providing students with good placements in top companies. You also can have an opportunity to get a reputed and skilled job you are made for. But if you want to have more information about these colleges then, you can visit their official website where you will find all significant information regarding the course, eligibility criteria, entrance exam, fee structure, etc.
Miranda House
Atma Ram Sanatan Dharma College, Delhi
Hindu College, Delhi
Ramanujan College, Delhi
Lakshmibai College, Delhi
Miranda House, Delhi
Maitreyi College, Delhi
Lady Shri Ram College for Women, Delhi
Indraprastha College for Women, Delhi
Hansraj College, Delhi
Gargi College, DU, Delhi
Ramjas College, Delhi
Deen Dayal Upadhyaya College, Delhi
Shivaji College, Delhi
Daulat Ram College, Delhi
Maharaja Agrasen College (MACDU), Delhi
Bharati College, Delhi
Placement
These top colleges of Arts in Delhi are better known for providing good placements to their eligible students. Below you can see the top recruiters' companies where you can secure your job role after completing your arts.
Recruiters companies
Here you can check the list of the top recruiter's companies where you can get the highest-paying job roles after successfully completing your degree in Arts. All the passed-out students can get the opportunity to work with these top-leading companies.
Indian Express, IndiGo Airlines, Infosys, Cadila, Capital IQ, DHL Express, Dorling Kindersley, Essar Steel, Evalueserve, Genpact, HCL, HDFC Bank, HDFC Standard Life, HP, IBM DAKSH, Wipro BPO, Zee Telefilms, Jaypee Group, Keane India, LIC, Max Healthcare, Max New York Life, Naukri.Com, Standard Chartered Bank, TCS, and so on.
NIRF Ranking
Here you can see the NIRF Ranking of some best Arts Colleges In the Delhi Govt:-
Miranda House – 1
Lady Shri Ram College for Women – 2
Hindu College – 9
Hansraj College – 14
Atmaram Sanatam Dharm College – 12
Gargi College – 16
Sri Venkateshwara College – 11
FAQs!
Which college is best for art students in Delhi?
Although there are several top colleges for Arts available in Delhi, Miranda House and Lady Shri Ram College for Women are considered the most reputed colleges to study Arts in Delhi. You can explore more colleges here.
How many art colleges are there at Delhi University?
There are around 90 colleges are associated with Delhi University.
Which is the No 1 College of Du?
Miranda House is rated one of the top colleges at DU.
Which DU college is best for BA?
Miranda House, Lady Shri Ram College for Women, Hindu College, St. Stephen's College, Hansraj College, Atma Ram Sanatan Dharm College, Sri Venkateswara College, etc.
Final Note! 
See the list of the Top Arts colleges in Delhi and apart from this, you can also check their eligibility criteria, entrance exam, fees, admission procedure, etc.
Read More Blogs!