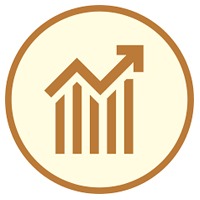 Best BBA Colleges In India 2023- Recruiters, Admission, Eligibility, NIRF 
From being the land of cultural values to being counted among the most charming holiday destinations in the world, India, which is highly known for its large young population, has also captured the attention of millions for its reputed and centuries-old colleges and universities that provided students with top BBA and management courses. Every historic state or city in the country is known for housing prestigious colleges of various streams such as Arts, Commerce, and Science. And as this country of billions of people has amazed the world with its incredible and rapid growth in GDP, businesses, economy, and many sectors, many think it of as a great place to study top management courses in top colleges. If you have such a dream to accomplish in your life, then, our list of the Best Bba Colleges In India 2023 will help you select and finalize the best college for you where you can pursue your BBA courses.
There are many respected institutions such as IIM, IIFT, and various other governments and private colleges in India that are considered of great value when it comes to pursuing BBA and professional courses.
Highlights Table!
India is dotted with various best colleges for management BBA courses. And IIM is considered the most popular among them and millions of students strive hard every year to get selected for this institution. Apart from IIM, there are also many private and government colleges that hold high positions for offering 100% placements to students.
It is completely a choice of the student whether he or she wants to pursue BBA through an entrance exam or without entrance. In order to get admitted to the best colleges in India for BBA, you can also consider appearing in many reputed entrance exams so you do not have to struggle in finding the best college.
The eligibility criteria for BBA admission is that students will have to complete the class 12th and with at least good marks. 60% marks or above would be sufficient.
Those who want to avail of many fruitful facilities such as scholarships, etc from the Best Bba Colleges In India With Low Fees will have to clear the entrance exam to make their name available on the cut-off list.
Every college has its own entrance exam, which is mainly and commonly based on Aptitude skills and logical reasoning.
Many universities organize entrance exams and according to the cut-off list, colleges are allotted to students.
Eligibility Criteria
The duration of a BBA course is 3 years and if we talk about its eligibility criteria then, for this, candidates must have completed their 10+2 with at least 60% or above marks. Apart from this, eligibility will also be based on your marks scored in the entrance exam.
You would be allotted the best college if successfully pass the entrance exam. Every college has its own entrance exam and eligibility criteria which you can check by visiting the official site of the college. In order to get more details about the eligibility criteria, it would be better if we visit the official site of the college. There you can every detail to your need.
Admission Process for BBA
To begin the process of admission to the Best Colleges For Bba, you will have to fill up the application form of the college to which you would like to get admitted. But before filling out the admission application form, many colleges conduct entrance exams that you have to pass to clear the cut-off list so that you can easily take admission.
And once you successfully scored good marks in entrance then, you can simply fill out the application form for college. To fill out the admission, you will have to provide your crucial details such as name, address, date of birth, and some mandatory documents.
How Affordable Studying BBA Course In India 2023
List of colleges Best Bba Colleges In India 2023
Indian Institute of Management (IIM), Indore
Shaheed Sukhdev College of Business Studies, Delhi University
Keshav Mahavidyalay, Delhi University
Indian Institute of Management (IIM), Rohtak
Deen Dayal Upadhyay College, Delhi University
Anil Surendra Modi School of Commerce, NMIMS University, Mumbai
Indian Institute of Management (IIM) Ranchi
Indian Institute of Foreign Trade (IIFT) Kakinada campus
Symbiosis Centre for Management Studies, Pune, Symbiosis International University
Institute of Management, Nirma University, Ahmedabad
HR College of Commerce and Economics, Mumbai University
Christ University, Bangalore
Indian Institute of Management (IIM) Jammu
Indian Institute of Management (IIM) Bodh Gaya
Jai Hind College, Mumbai University
Mithibhai College, Mumbai University
Placement
See the list of the top recruiters that offer various fruitful job opportunities to BBA graduates with excellent academic backgrounds.
Top Recruiters companies
Google, Amazon, IBM, Ernst & Young Vivo, Tata Motors, Madras Christian College, Wipro, Larsen & Toubro, Infotech, Ford, Infosys, Tata Consultancy Services, Accenture, HP, ICICI Bank, Goldman Sachs, McKinsey & Company, Microsoft, Aditya Birla, Ernst & Young, IBM, Deloitte, etc.
NIRF Ranking 2023
| | |
| --- | --- |
| Best colleges with NIRF Rating | NIRF Ranking  |
| SVKM Narsee Monjee Institute of Management Studies, Mumbai | 20 |
| Kalinga Institute of Industrial Technology, Bhubaneswar | 30 |
| Nirma University, Ahmedabad | 40 |
FAQs!
Which is the No 1 BBA College in India?
Shaheed Sukhdev College of Business Studies in Delhi.
Which is the best BBA course in India?
There are many best BBA courses in India such as – BBA in Human Resource Management, Marketing, Sports Management, Management, Hospital & Healthcare, and BBA in Accounting, etc.
Which college has best placement for BBA in India?
Amity University, Symbiosis, Shaheed Sukhdev College of Business Studies, etc.
Is BBA costly in India?
Best Bba Colleges In India With Low Fees can be less costly than colleges but you choose to admission to without an entrance exam.
Conclusion!
Above we have given all the important details of the colleges from the eligibility criteria to top recruiters. And for more information regarding the admission procedure, eligibility criteria, entrance exam, fee structure, etc, you can contact the college authority or visit the official websites of colleges.
Read More About Top Colleges in India!