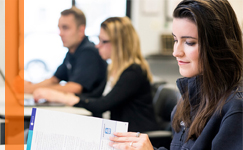 Top Courses After 12th PCM- Career Options, Salary, Job Opportunities
Students are highly concerned about their careers. Usually, they keep on searching for what they should choose after the 12th PCM. They are wishing to gain relevant information about the top courses after the 12th PCM. Most often, students fall in dilemma about the course that they should opt from their career point of view. Such problems are usual happenings. But students can come up with the right decision once they go through the different courses and career opportunities in that field. Get to know Top Courses After 12th PCM– Career Options, Salary, Job Opportunities from here.
Generally, after 12th PCM, students chose the engineering field but this may not be the preference of every student. B.Tech is not the final step as many career alternatives are there about which students can think and proceed for their overvalued career. Decision-making potential can allow them to land at the authentic page of the career from where they can hop to grab more opportunities. Therefore, taking a look at the Top Courses after 12th PCM is imperative to proceed for exploration. Students need to find the sources that may enable them to know about all undergraduate and diploma programs.  Every student has a different choice in terms of their subject and career options. This is why collecting the maximum piece of information is crucial for a student who has completed their 12th with PCM.
Students should follow these strategies to decide about the courses after the 12th PCM:
The efficient choice is when students decide to go ahead in a similar stream.  It is considered more effective as students do not need to make more effort for the clarity of the concepts of the subject topics. Multiple career choice is available in every field and the right selection is merely the requirement. Thus, students can adopt some of the basic tips to ensure a hassle-free career in the upcoming days.
The decision to adhere to the one stream of the subject is always appreciable.
Apart from this, students can opt for another stream and may choose to move to higher education.
And the most important thing is, they should think over entrance exams that will help them to achieve what they students want ultimately.
The most preferred career options after 12th PCM are:
Students have been observed to choose the stated courses in the search of top Courses after 12th PCM. They can have concrete career options by selecting courses of such kind.
Computational Mathematics
Financial Mathematics
Operations Research
Applied Statistics
Industrial Statistics
Quantitative Economics
Cryptocurrency & Blockchain Technologies
Computer Networking
Computer Vision
Cyber Security
Digital Forensics
Data Science
Artificial Intelligence & Machine Learning
Robotics
Computational Sciences
Computer Graphics, Augmented & Virtual Reality
Database Management and Analytics
Actuarial Science
Applied Mathematics
Courses to provide enthusiastic career options after 12th PCM:
They keep themselves involved in seeking out elaborated details of courses that come under the eligibility criteria of PCM.
Electronics
Nautical Science and Merchant Navy Training
Commercial Pilot License
Fashion Technology
Architecture
Industrial Design and Product Design
Vehicle Design
Planning
Data Science and Data Analytics
Mathematics
Statistics
Other job-oriented courses students can find are:
Job is the ultimate aim of all courses. Students try their best to select efficient courses just to ensure a trouble-free job path. Therefore, they need to be well acquainted with the prescribed fields for PCM students. Usually, they have options in the mentioned here:
Nuclear Engineering
Renewable Energy Technology
Green Technology
Geomatics and Geomatics Engineering
Energy Engineering
Embedded Systems and VLSI Design
Courses and career options:
Having clarity about the courses along with career options is essential.  Students need to realize what professional they can choose after pursuing the specific undergraduate courses. They can explore the obligatory information here.
B.Tech/ BE:
Students opting for B.Tech/ BE can get hired by top brands and continue their job for a secure future ahead.  Further, they may go for higher education as well like M.Tech, ME to avail of more benefits through their academic qualification and professional experience.
B.SC:
Those who have chosen B.SC as an undergraduate program may prefer completion of their higher education as well. M.SC will allow them to get the preference in the teaching profession. Other fields such as professor or lecturer, researcher, laboratory assistant will also be there as a career option for them.
BCA/BCS:
Folks choosing the BCA/BCS are eligible for getting jobs in Jobs in IT companies. Apart from this, they can grab the job opportunities at the position of technician, tech- support, and IT support in the reputed BPO companies at the good package. Along with these, they can get admission to the MCA/MCS.
B.Plan:
Among the top courses after 12th PCM, students can select the B.Plan course. This particular course will assist them in picking job opportunities in the field such as urban development department of state, State tourism department planning, Manager, environmental planner.  Later, they can quickly choose to take a higher degree like M.Plan.  They can also choose the Diploma in landscape design or interior design.
B.Arch:
Students choosing the B.Arch may easily get job opportunities in the Architecture, landscape architecture, construction, and designing field. To add to their academic qualification, they can opt for the master's degree that is M.Arch to stand out in the graduated candidates.
B.tech in agriculture engineering:
Many students like to choose the B.tech in agriculture engineering. This is an amazing profession that enables students to explore agricultural aspects. They can later enhance their academic qualification by choosing courses like M.Tech in agriculture, Agribusiness management
UPSC NDA:
This specific option provides students with a platform to job opportunities in the Indian Army, Indian Navy, or Indian air force.
Indian Army Technical Entry Scheme Course
:  Students can have career options in the Commission in the Army at the rank of Lt.
Why IT Courses are the best options?
Over time, students are choosing the IT courses after 12th PCM. The reason is quite clear that technology is the outcome of tech-savvy gestures. Every day, new IT professionals are required to manage the growing task of the information technology sector. This is why, if a student selects to secure their career in the IT field then they are on the right path. The potential for correct decisions is the most imperative factor to keep the competitive challenges away. Getting a job in current time is not so easy but the effort with efficient attitude can make sure about the success. Students need to focus on the eligibility criteria for the IT Courses.
They need to have a Bachelors' degree such as BCA or B.Tech in CSE or IT.
Furthermore, the presence of the Training or Certificate courses helps to add the highlights to their resume while applying for jobs.
Besides these, a master's degree is not the mandatory aspect but ensures students for a standalone position in the competitive world.
In addition to all these, if candidates have professional experience based on the graduated program then it will enable them to get the desired package.
Courses for students who want to shape their career in the artistic field:
Students with 12th PCM have lots of career options. Some of them possess artistic gestures. Students have multiple courses to choose from. The only requirement is to become familiar with the courses that come under the undergraduate program and diploma.
Fashion and Apparel/Costume
Knitwear/ Footwear Design
Fine Arts/ Visual Arts/ Sculpture
Animation Design
Textile Design / Surface Design
Lifestyle Accessories Design/ Leather Design
Film and Video Design / SFX/ VFX Design
Material Design/ Ceramic Design/ Craft Design
Interior / Furniture Design
Graphic Design/ Web Design/ UI-UX Design/ Multimedia Design
Digital Design
Game Design
Visual and Communication Design
Fashion Merchandising
Toy Design
Applied Art and Design
Industrial and Manufacturing Design
Courses providing the job immediately after its completion:
Some courses are there that guarantee the job options as soon as they get completed. Students should take the in-depth information to conclude about the selection of those. However, they can get top selected courses in this section:
Hotel Management/ Hotel & Catering Administration and Management.
Travel and Tourism Management/ Travel Administration / Aviation Management.
Tea Tasting Management.
Bachelor of Computer Applications (BCA).
Visual Communication Design.
Students can decide to shape their career in Pharmaceutical after completing their 12th with PCM. B.pharm and Pharm.d are among the top courses after 12th PCM. These courses will make students capable of getting jobs at the higher package in the Pharmaceutical industry.
Takeaways:
Knowledge about the various courses can help the student to make their mind up for specific courses. Their interest and capacity are other factors that need to be counted while taking the considerable decision at the final stage.