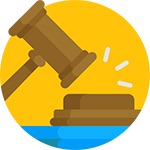 Top 5 Law Colleges In Kolkata with Admission Procedure
If you are looking for information regarding "Top Law Colleges in Kolkata" and seeking related updates about the colleges, then you have reached the right page. Fees, rankings, admission, and other information can be found here.
Kolkata is home to the best law colleges, and there are around 33 law colleges across the states, including the West Bengal National University of Juridical Sciences (NUJS Kolkata), the Faculty of the Law University of Calcutta, the South Calcutta Law College, etc. The majority of these low-cost colleges are affiliated with the University of Calcutta, which is BCI- and UGC-approved.
Scrolling through this page will lead you to get comprehensive information about the best law colleges in Kolkata, such as placement states, recruiters, ranking structures, and more.
Highlights

 
| | |
| --- | --- |
| Number of Colleges | 20+ |
| Courses details | LLB, LLM, and other research-based courses. |
| Fees details | 25000-4.3 lakhs (as per the choice course). |
| Ranking | 1-10. |
| Placement | In reputed regal organization. |
List of top Law Colleges in Kolkata 2023
See the list of best colleges for law in Calcutta
#1. NUJS Kolkata
NUJS has been ranked fourth among the best law and LLB-related colleges in Kolkata. It provides 5 years of a bachelor of laws, sciences, and master of laws and 2 years of a master of laws. The West Bengal National University of Judicial Sciences has some of the best courses available to students.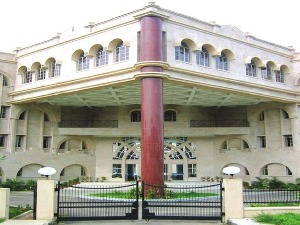 The fees for various courses range between 25,000 and 2.31 lakh rupees. Keep in mind that this fee structure varies depending on the course you choose and the admission year in which you apply to this college.
For more details and updates, please visit https://www.nujs.edu/.
#2. FLUC Kolkata
The University of Calcutta's Faculty of Laws was ranked 18th among law-based colleges. This law faculty was founded in 1909. A bunch of law courses are offered by this college, including BA LLB, an integrated undergraduate law degree that is a five-year degree with ten semesters. Further, BBA-LLB and other undergraduate law degrees are included, which are integrated undergraduate law degrees that take five years and ten semesters or more.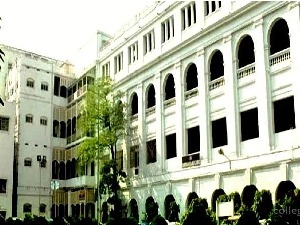 This college offers various facilities that are needed by law students, including a gym, fees, smart classes, a modern library, etc.
For more updates, just visit https://www.caluniv.ac.in.
#3. South Calcutta Law College, Kolkata
South Calcutta Law College, Kolkata, is the top-priority college among the eastern zones of India. The college provides a five-year full-time integrated BA programme as well as an LL.B. The course fee ranges between Rs. 1000 and Rs. 3.5 lakhs, depending on the course recommendation and choice.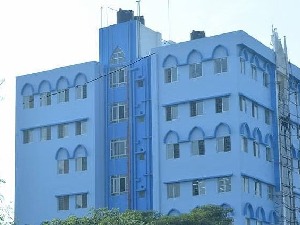 For more details and related updates, visit the college website at www.southcalcuttalawcollege.ac.in/.
#4. Sarsuna Law College, Kolkata
Sarsuna Law College, Kolkata, is one of the prestigious law degree colleges that provide courses like the three-year full-time Bachelor of Laws (LLB) and other UG and PG courses. The course fee is in the range of Rs. 1.2–3.6 lakhs, depending on the courses.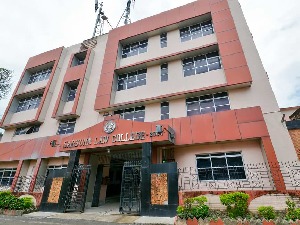 For admission, students need to have a minimum of 45% in their 12 classes, with a requirement to clear the entrance exam conducted by Vidya Sager University with a good scorecard.
For more details, visit the college's available website at https://sarsunalawcollege.org/
#5. Kingston Law College; Kolkata
KLC Kolkata is one of the finest law colleges in Kolkata. Here you are going to get one of the well-known courses, like the 3-year full-time LLB course. The college's annual fees range from Rs. 40,000 to Rs. 3.2 lakhs, which all depend on the course that you choose and the admission year in which you get admission.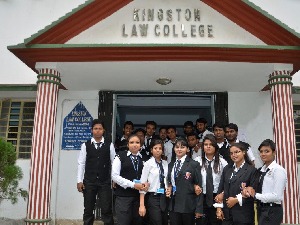 Meanwhile, students will gain the necessary experience to effectively handle clients around the clock. For admissions-related updates, you need to visit the official website link, http://klccal.edu.in/.
Fees Structure 2023
| | |
| --- | --- |
| Colleges | Fees (Rs.) |
| 1. Government Law College | 1500-3500 |
| 2. Kirit P. Mehta School Of Law (KSOL) | 1,200 |
| 3. University Of Mumbai Law Academy | 32,500 |
| 4. Maharashtra National Law College (MNLU) | 65000 |
| 5. Kishinchand Chellaram Law College (KCLC) | 15000 |
Placements Packages
| | |
| --- | --- |
| Colleges | Average Packages Annual Data (Rs.) |
| Kirit P. Mehta School of Law, (NMIMS) | 6-7 lakhs |
| TISS | 6 lakhs |
| Amity University | 2.4 – 3.5 lakhs |
Conclusion
Now you have all the basic details regarding each of the top law colleges in Kolkata. As per the requirements, students need to prepare hard for a better scorecard; this will ensure them the best admission opportunity as per the required course.
For more details and further updates, click here at www.spinoneducation.com. Our experts are also available through the contact form available on the website. To get a timely answer to your questions, you must fill out all of the information in the forum.
Read Related Blogs!