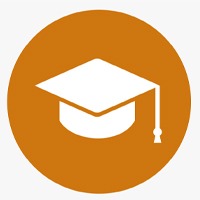 Universities In Bangalore 2023 – NIRF Ranking, Admission, Eligibility & More
Explore the list of the top Universities In Bangalore 2023 that offer quality UG, PG, Diploma, and P.h.d courses to millions of students across India. The list of the best institutions in Banglore will help you find the best college/university that can fulfill all your education needs and requirements.
With a population of over 8 million people living and various top IT companies contributing to India's development and economy, Bangalore is truly the largest city in the Indian state of Karnataka that has gained an immense reputation for being the IT hub of India. And it goes without saying that the IT hub of India is also home to several best colleges and universities that offer top-quality courses and education to students. It is a matter of honor and great respect for students who are studying and graduating here with practical and advanced knowledge of their respective fields. Millions of students and aspirants across India see the dream to pursue their desired courses in the top university in Banglore so that they can get good career opportunities and can get hired by top recruiters.
There are many well-recognized colleges and universities in Banglore that have been catering to the educational and career needs & requirements of students for decades. If you are someone who is in the search of the top college in Banglore that can give your wings confidence to fly high in the sky of your respective field then, the list of our Top 10 University In Bangalore, to some extent, will minimize your search and you would be able to reach the conclusion of finding the best suitable college for yourself soon.
Highlights Table!
Degrees offered by Famous University In Bangalore – Undergraduate, Post graduation, diploma courses, and various beneficial p.h.d programs.
How many universities and colleges are in Bangalore – There are over 500 well-recognized colleges as a result of this, various students can pursue higher studies here. And when it comes to the total number of universities in Banglore then, there are more than 30 universities where students can pursue their desired course or degree depending on their interests and educational background.
How the admission process is done in Banglore – The admission process is often based on students' eligibility criteria and the marks they score in the entrance exams. If you are applying for an undergraduate degree in any field then, you must have to complete your 10+2 first with at least 50% or above marks.
On the other hand, if you are pursuing any postgraduate degree then, you must have your graduate degree with a good score. For studying at a top college in Banglore then, you must have to possess an excellent educational background. Every college may have its own entrance exam which you need to crack based on the merit list. In order to secure your seat in the prestigious college, you will have to clear the cut-off list.
Once the cut-off list is cleared, you can fill out the application form of college for admission purposes. You will have to provide all essential details in the form such as name, address, contact number, email id, and so on.
Eligibility Criteria for admission
The minimum eligibility criteria to get admission to a top college in Banglore is a Master's degree with 55% marks (50% for SC/ST/PH) in aggregate. Admission is based on the Ph. D. Entrance Test conducted by the university.
You must possess all valid essential documents such as a passing certificate of your previous classes or courses. If you want to pursue any graduation course, you must have completed your 10+2 first with 50% marks. And for the master's course, you will first have to complete your bachelor's degree with 50% or above marks.
Admission Process for the Universities In Bangalore For Ba, Bsc, IT, Medical, etc 
The admission procedure for the majority of the universities in Banglore is often based on merit in the qualifying examination. Most of the famous Bangalore universities also accept national and state-level entrance examination scores such as KCET, Karnataka PGCET, GATE, and UGC NET/ CSIR NET for admission to the various courses.
For admission to the college, candidates will have to fill out the application available on the official site of the university. Once you have got all the crucial documents and qualifying scores in an entrance examination, you are free to fill out the admission form of the college in which you are willing to pursue your course.
If you require more details about the admission procedure of the college or university in Banglore, you can visit the official website of that college or you can also talk to the authority of the college.
A List of the top Universities In Bangalore For Engineering, IT, Medical, Agriculture, and several other UP and PG courses 
Indian Institute of Science
Banglore University
PES University
REVA University
IIITB University
Christ University
Indian Institute of Management
Garden City University
Ramaiah Institute of Technology
National Institute of Mental Health and Neuroscience
Univerisity of Agricultural Sciences
International Institute of Information Technology, Bangalore
IHM Banglore
National Law School of India University
Swami Vivekananda Yoga Anusandhana Samsthana
Acharya School of Management, Acharya Group of Institutes
National Institute of Fashion Technology
Rajiv Gandhi University of Health Science
Alliance University
Dayananda Sagar University
Karnataka Samskrit University
Presidency University
Rai Tech University
Bengaluru North University
Placement of Government and Private Universities In Bangalore 2023
Below you can see a table in which there are mentioned some colleges or universities with average placement packages. The placement package can differ according to the college policy and recruiters they invite for the placements of students.
| | | |
| --- | --- | --- |
| ROI Ranking | Name of the college | Average Placement Package |
| 1 | National Institute of Technology Karnataka | Above 12 Lakhs |
| 2 | Manipal Institute of Technology | Above 6 Lakhs |
| 3 | Visvesvaraya Technological University | 5-6 Lakhs |
| 4 | MS Ramaiah Institute of Applied Sciences Bangalore | 5-6 Lakhs |
Recruiters Companies
KPMG, Whatfix, Nokia, Microchip, Citibank, Eurofins,  Infosys, Wipro, Accenture, Cisco, Akamai, Microfocus, HPE, SAP, BEL, Mercedes Benz, Bosch, L&T- ECC and Brigade Group, HSBC, Gartner, IQVIA, etc.
NIRF Ranking
Here, you can see the table with some universities and colleges in Banglore with their NIRF ranking. The NIRF ranking is based on infrastructure, quality of education, staff & faculty, and placements the colleges or universities possess in India.
| | |
| --- | --- |
| Name of Engineering College/ University | NIRF Rank |
| BMS Institute of Technology & Management | 152 |
| Jain University | 157 |
| Nitte Meenakshi Institute of Technology | 168 |
| C M R Institute of Technology | 193 |
FAQs!
How many universities are there in Bangalore?
There are around 470 affiliated colleges or universities in Banglore. And Banglore University is considered the largest university in Karnataka. You can explore many other famous universities there.
Which is the No 1 University in Bangalore?
Indian Institute of Science is considered the most prestigious university in Banglore.
Which are the top 10 universities in Bangalore?
Check the list of the 10 famous universities of Banglore – Indian Institute of Science, Banglore University, PES University, REVA University, IIITB University, Christ University, Indian Institute of Management, etc.
Which are the private and government universities in Bangalore?
Here are some private and government universities – NIT Surathkal, KSOU Mysore – Karnataka State Open University, CUK Karnataka – Central University of Karnataka, Mysore University – University of Mysore, KUD Dharwad – Karnataka University, Swami Vivekananda Yoga Anusandhana Samsthana, etc.
The End Note! 
Above you can see the comprehensive list of the top private and Government Universities In Bangalore, this will help you decide which university will meet your all education and success needs. Explore the university one by one and choose one that fits you best.
Read More!