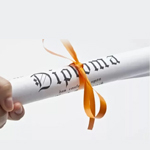 Diploma Courses After 12th In India | High Salary Jobs After 12th
Are you planning to pursue a Diploma Courses After 12th In India? If yes, then you must be aware of the numerous diploma courses that are being offered by colleges and universities these days. You must also know that the diploma courses are being offered by colleges and universities in various formats and styles. For example, some of the colleges and universities offer diploma courses online, while others offer diploma courses in the traditional format.
Diploma courses, also known as vocational courses, are offered at a wide range of levels. They are designed to provide a qualification in a specific area of work, with the aim of preparing students for a career. They are usually offered by colleges and schools and can be delivered in a variety of formats, including at a distance, such as online courses.
Why Choose Diploma Courses After 12th?
Education is the most powerful instrument for changing a person's life. It opens up new opportunities and helps us to grow and develop as individuals. In today's world, it isn't enough to just have a secondary education – in order to succeed, it's necessary to continue learning and developing throughout our lives. That's where diploma courses come in.
Diploma courses are designed to give you the skills and knowledge you need to succeed in a specific career. They can help you improve your career prospects, increase your earning potential, or simply give you the skills you need to move into a new industry. You can study a diploma course at a college or a training provider. The qualification will usually last between six months and two years and is often taught online or in small groups.
What are job-oriented diploma courses after the 12th?
Having good career opportunities has become challenging at the current time. The student usually tries to find the courses that may provide them with secure jobs. In the recent time in the education system, many diploma courses have been introduced to ensure better jobs after 12th. Many students do not have information about the Diploma courses after the 12th. But in this article, we will discuss the different courses that students should choose.
Job-oriented courses are the best thing as they can ensure the placement at the earliest. Students need proper guidance that may allow them to decide the courses as per their stream and interest. Since different courses have different eligibility criteria and hence checking out all these is an imperative factor to stay focused. Sometimes, students may have to appear at the normal test conducted by the institute to take admission in the diploma courses after the 12th.
The competitive era has created the requirement for skill improvement. Students may meet the eligibility criteria for the specific jobs by getting enrolled in Diploma courses after the 12th. This is possible with accurate information only. Therefore, students should be active in terms of broadening their exploration parameters to find more courses to make their careers secure. Getting a good job is the core concern of a maximum number of students in recent times.
People with the right talent are given the preferences for the specific position. Thus, they need to improve their knowledge and management skills at any cost. Challenges can be managed with the approach in the right direction. This is why taking relevant information about the eligibility of the profile is imperative at all costs. A student can make the right choice for themselves by analyzing their capacity first. They should not make delays in taking initiatives for such aspects.
 Take a glance at the different Diploma courses after the 12th:
Students need to take a glance at the different Diploma courses after the 12th. They can choose as per their eligibility for enrollment. The most important thing is that they must make sure about the job opportunities. In recent days, several courses exist and students can go ahead with those despite being undergraduate. Short-duration courses help to get the jobs immediately. Choices and abilities however matter both. Thus, students need to be careful with such factors so that appropriate results may be obtained.
Diploma courses after 12th usually consist of short duration and hence it might be easy for students to get jobs after they complete it successfully. But the knowledge about the job options will help them to make the decision accordingly. Correct initiatives should be taken into consideration so that they may be able to get to the accrual courses. Apart from all these, the reputation of the colleges and institutes also matters a lot. Students must gain an idea about the number of placement being conducted every year. Such information will allow them to get enrolled in the right colleges. Most often, it is very difficult for students to make a substantial decision regarding the courses and colleges after the 12th.
Students need to be very careful while choosing courses after the 12th. This is a critical time for them and even a minor mistake may affect their career broadly. Therefore, they should be prepared with job opportunity information to decide their actual career choice. Selection of the courses is made as per the subject chosen on the 12th. The Diploma courses after 12th may vary for students who studied math and biology in class 12th.
Read- MBBS 2022 Full Form, Admission, Courses, Syllabus
 Diploma courses after 12th for students with science include both math and biology:
 Diploma in Nursing:
Those students who choose biology can go for the Diploma in Nursing. This is the best career option where students would be able to make their careers easily. They will have the choice of a wider range of scopes at schools and hospitals. Sometimes, they may also get personal preferences from people who require personal care. Thus, it provides students with multiple career options. The good factor of these courses is, it gets completed in one year. So with one-year courses, an individual can add better earnings to their lives. Thus, this is the most demanding Diploma course after the 12th. 
Diploma in Physiotherapy:
This is the professional course that allows students to get jobs in the field of medical nursing. Diploma in Physiotherapy has become the most important course in recent times. It helps people to get health care services. This kind of service is providing people with a hassle-free source for managing daily routines who are not physically capable to carry on their daily work. This is why, if a student chooses the display courses in Physiotherapy, they can earn the expected package after having experience.
 Diploma in Engineering
: This course is of three years in different engineering segments. Students who pass 12th with PCM may choose to carry on the diploma in various segments such as civil engineering, electrical engineering, computer science engineering, mechanical engineering, marine engineering, sound engineering, chemical engineering, mining engineering.
After the completion, students will have several job options in the defiled related industries. They can get admission by appearing at the Polytechnic entrance exam JEECUP and also other exams to carry on Diploma in engineering courses. The selecting in the core segment will make students capable of getting a good package over time.
Read-AIIMS MBBS 2022 Exam Pattern, Eligibility Criteria, and Qualification
 Diploma in Nutrition and Dietetics
: Students who choose biology in class 12th may opt for the Diploma in Nutrition and Dietetics. This is health professional profile dieticians provide the diet chart for people. This is done to let them stay fit and healthy. Students with Diploma in Nutrition and Dietetics are well familiar with the proper diet. They are good at providing relevant diet suggestions to unhealthy people to improve their health as soon as possible. With the experience, dieticians can earn a lot with their diet expertise chart. They can also apply for government jobs when opening for such positions come.
 Diploma Course after 12th Arts:
Various diploma courses have been introduced to secure the career of students coming arts segment. They do not have to get worried about their career scope. With the changing time, courses schedules have changed greatly and students can opt for any of those as per their needs. Students will require staying focused on the diploma courses which suit their eligibility. The right decision will allow them to get good jobs at the desired salary. Various students complete their 12th with the arts segment and thus, they can select the Diploma courses after 12th accordingly.
 Diploma in Multimedia:
Choosing these courses will provide students with an opportunity to learn graphic design. Institutes use the updated technology under these courses to teach their students. They can find various job opportunities after completing the Diploma in Multimedia courses.
The core topics included in the Diploma in Multimedia are animation, basics of website design, web designing, graphic design, and website development software or adobe suites like flash, Photoshop, coral draw, and Dreamweaver. Thus, it is the most preferred course among art students. They find it easy and also interesting to set their career as a web or graphic designer.
 Diploma in Photography
: Today the craze for a diploma in photography has taken a core turn. Many students are choosing this specific course to secure their career in the Photography field. Photography is popular in every segment in the current time. Thus the student can get golden and ample job opportunities after completing these courses. Apart from these, such a course is liked by most students. The proper choice for the photography segment can help students explore more and get to new things along with securing their careers. Thus, it would not be wrong if they select the photography courses as among different Diploma courses after 12th.  
Students can get admission in renowned colleges for Diploma in Photography courses. Since of them are Andhra University- AU, Vishakhapatnam, Delhi School of Photography, New Delhi, and Creative Hut Institute of Photography and Film, Kottayam. They can choose as per their choice and also the affordability to move ahead with the chosen courses. Further, they can look forward to their bright career in the industries like Fashion, Auditor, Advertising, Media Houses, and Studios. With the increasing experience in the field, they would be able to get a handsome package and other perks.
Diploma in Travel and Tourism:
This is the most fascinating course and students can choose who loves to stay enthusiastic in their career. These are one-year courses and after completion, students will have the job options of luxurious hotels, cruise companies, and government tour operators under the premise of travel agencies. Such a career does not provide students with professional lives but also allows them to have a meeting with people coming from different cultures and customs. They get to learn more about personality development day by day.
The eligibility criteria for taking admission in the one-year diploma programs, students will require obtaining 50% marks. Meeting the eligibility criteria is necessary for enrollment in the top colleges for pursuing the Diploma in Travel and Tourism. They can find some of the top colleges such as Guru Gobind Singh Indraprastha University, Sharaf Arts and Science College, Munnar Catering College, and Delhi College of Advanced Studies, Janakpuri.
Students need to secure their careers in demanding positions in the competitive era. The cutthroat competition in every field has led to the necessity for extraordinary things. Thus students should be aware of getting to the career-oriented Diploma courses after 12th. 
 Diploma in Foreign Languages
: Students choosing the Diploma in Foreign Languages courses can have job opportunities in both national and international fields. Apart from this, they can start their career as the Marketing Executive, Teacher, Chat Process, Translator, and Content Writing in the required languages. Content writing has become the most prevalent career opportunity in the current time. This is the core part of the digital marketing industry.
Many companies working with their foreign client need to maintain their website content in a specific language as per their requirement. Thus, the candidate with knowledge of many languages can get a job at the high package. They can get enrollment for Diploma in Foreign Languages in some of the top colleges like Max Mueller Bhavan, Delhi University, Alliance Francaise de Delhi, and School of Spanish. Students can get job opportunities by the eminent brand as soon as the duration of the course gets over.
Having the extra knowledge and exposure to carry on the task practically is important in the current time. Thus, it would not be wrong of students to choose the Diploma in Foreign Languages courses like this one of the best Diploma courses after 12th. 
 Diploma in Digital Marketing:
Digital marketing is the most important field of the digital era. Companies of all industries have switched to digital platforms to promote their service and product. Thus, they are frequently hiring candidates with Diploma in Digital Marketing courses. This course is of very short duration and students can get placement in top companies for online catalog management.
Apart from this, students with digital marketing courses are good at increasing the online visibility of a company. The core objective of digital marketing is to reach out to targeted audiences across the globe. This is the simplest way and trendy as well. Thus, students can expect a broad spectrum of their careers after completing their Digital Marketing courses. Students can explore multiple posts such as PPC executive, community manager, social media marketer, email marketing executive, digital sales expert, and e-commerce marketing manager.
Diploma Course after 12th Commerce 2022
In this section of the article, students will learn about the different Diploma courses after 12th with commerce. Job oriented program has been made for students of all streams. This is why; they can look forward to a secure career after completing any of the diploma courses after the 12th. Students who completed their 12th with commerce stream may choose any of the diploma courses from the following.
Diploma in Financial Accounting
: This is a one-year certificate course and students with the subject math can choose it. Math is a mandatory subject to gain the eligibility to go ahead with the Diploma in Financial Accounting courses. Companies hire candidates with such courses to manage their Finance and accounting tasks. Students can take admission in eminent colleges such as Vista Academy, GD Goenka University, NIIT, Rohtak, Times and Trends Academy, IIMT Group of Colleges, and Times and Trends Academy. Diploma in Financial Accounting covers the topics such as business law, auditing and taxation, accounting, management, and finance.
 Diploma in Hotel Management:
Today many students are choosing the diploma in hotel management that includes the development of overall personality. Students can find a bright career in this field and move forward with confidence for having the best package as per the industry norms. Those students who have obtained an aggregate of 50% can easily apply for the Diploma in
 Hotel Management course:
Eligibility criteria matter a lot for any of the courses available there. After completion of the courses, students can have job opportunities in food services, hotels, catering companies, and other customer service-related jobs. Students with a commerce stream may look forward to a bright career by choosing the diploma course after the 12th. In recent days, hotels are the most prevalent part hospitality and travel field.
Over time and with practical experience, students would be capable to secure the sources of jobs in hotels and catering companies. Students can quickly decide on relevant Diploma courses after 12th to move ahead with the hope of a rising career in the future.
 Diploma in Yoga:
the inclination for a healthy lifestyle has increased in the current time. Thus if a student goes for the Diploma in Yoga courses then they can hope for various job opportunities. Today many colleges are offering courses for Diploma in Yoga. Some of them are DY Patil University (School of Ayurveda) – Mumbai, National College of Health Sciences (NCHS) – Punjab, and Bharatiya Vidya Bhavan – Delhi.
 Diploma in Fashion Designing:
This is the best course ever, as the craze for fashion has relatively increased. Apart from this, this specific course helps students to improve their aptitude and creative skills. There are entrance exams that students have to clear with their ability and knowledge. The most popular institutes offering the Diploma in Fashion Designing are Chandigarh and JD Institute of Fashion Technology and International Institute of Fashion Technology (IIFT). Thus students can select the Diploma in Fashion Designing among other Diploma courses after 12th to utilize their creative expertise. 
Top Diploma in Commerce Colleges in India 2022
Below, we have listed some top best diplomas in commerce colleges in India so that you may prefer these colleges if you are going to take admission to top diplomas in commerce colleges in India in 2022. Below, we have listed the name of the colleges and its types and location as well.
| | | |
| --- | --- | --- |
| Name of the College | Type | Location |
| Mansarover Global University | Private | Sehore, Madhya Pradesh |
| Abhinav Institute of Technology & Management | Private | Prakasam, Andhra Pradesh |
| Fatima College | Private | Madurai, Tamil Nadu |
| Guru Nanak College of Arts, Science and Commerce | Private | Mumbai, Maharashtra |
| Tetri Chandravansi College of Education | Private | Garhwa, Jharkhand |
| Jayoti Vidyapeeth Women's University – JVWU, Jaipur | Private | Jaipur, Rajasthan |
| NIMS University | Private | Jaipur, Rajasthan |
| Thadomal Shahani Centre for Management (TSCFM), Mumbai | Private | Navi Mumbai |
| OM Sterling Global University (OSGU), Hisar | Private | Hisar, Haryana |
| Noida International University – NIU, Greater Noida | Private | Greater Noida, Uttar Pradesh |
Conclusion:
Students can choose any of the above Diploma courses after 12th if they are eager to secure their career. The broad information can help them to take the right decision related to the courses. They can find they require eligibility criteria as well by taking a thorough look at the above section of the article. Stay Tuned with SpinOnEducation.com To get more Educational Stuff like this.